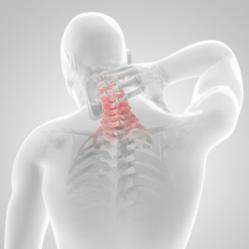 ONP Specialty Group has been designed to ensure that the patients obtain the best and most efficient treatment possible
Atlanta, GA (PRWEB) March 27, 2013
Designed to simplify and provide the best possible care and treatment in pain management, the ONP Specialty Group has opened a private center in Atlanta. This medical practice has been established with the primary aim of accommodating all patients who suffer from any type of pain including, among others, joint pain, chronic headaches, neck and back pain, spine problems caused by work related injuries, accidents, falls, and non-injury related pains, as well.
Headed by Dr. Kenneth Johnson, who has been a practicing orthopedic specialist for the past 20 years, the Atlanta Orthopedics division of the ONP Specialty Group focuses on providing an accurate diagnosis in the first place. This is the most crucial factor that contributes to the treatment and relief of pain.
The specialists at ONP believe that, unless the diagnosis is 100% correct, there can be no hope for effective treatment. The premises are, therefore, equipped with state-of-the-art diagnostic and testing machinery and tools, which include latest technology such as NCV, EMG, digital X-ray, motion X-ray, and open MRI.
ONP has employed a team of highly qualified, board certified doctors and specialists who have the right attitude, rich experience, and an in-depth understanding about pain management in its many forms. The best advantage this private center offers is that it provides a very convenient multi-specialty approach under one roof, making it very easy for the patients to get the right treatment – even when their pain is caused by complex factors.
The specialists at ONP regularly discuss the various cases that come to their attention with their team of doctors & other specialists. This ensures a diagnosis is arrived at only after all possible aspects have been carefully scrutinized and considered. It is not surprising, therefore, to discover that the care plans offered by our Atlanta Orthopedics at ONP Specialty Group have been designed to ensure that the patients obtain the best and most efficient treatment possible.
The icing on the cake is that the Group accepts third party billing and a wide variety of health insurance providers, which make it easy and convenient for patients to obtain treatment in the Center. Among the treatments offered our Atlanta orthopedics are inter-articular joint injections, joint dislocation reduction, monitoring, and casting of all types of fracture and fracture reduction.
Those who have already availed themselves of the services offered at Atlanta Orthopedics have greatly appreciated the high level of professionalism and customer-oriented service they offer. For more details about the Group or a free consultation, visit the ONP Specialty Group site today.