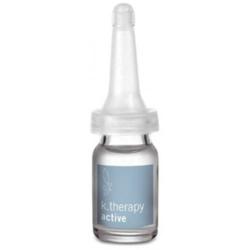 'Until now, our clients have struggled to find products that properly address their hair loss issues. We scoured the market and are pleased to have found a best in class solution with Lakme,' says Ben Davis, CEO & Owner of The Gents Place.
(PRWEB) March 26, 2013
The biggest myth men believe about hair loss is that nothing can be done, when in fact these products are proven to minimize the issue, especially when started in the early stages. The system includes a Prevention Shampoo, Prevention Lotion, Fortifying Mask, and Shock Concentrate. Each product has different ingredients and benefits, however best results are achieved when used in unison. The products incorporate various active ingredients from plant derivatives and glacier water from Switzerland. All of the line's products have been dermatologically tested to ensure their effectiveness.
About The Gents Place
Founded in 2008 by Ben Davis, a frustrated guy who hated getting his haircut, The Gents Place offers men's grooming and lifestyle products and services in a masculine, yet relaxed country club type environment. They offer men's hair services, hand and foot repairs, straight razor shaves, massages, shoe shines and more. Frequently referred to as America's Premier Men's Grooming and Lifestyle Club with locations in Texas (Dallas, Frisco) and Kansas (Leawood), The Gents Place is known for its commitment to client service and top shelf amenities.
To learn more about The Gents Place or to find a club near you, please visit http://www.thegentsplace.com.