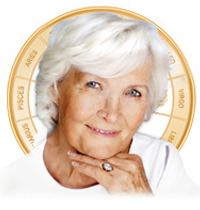 Phoenix, Arizona (PRWEB) March 30, 2013
Astro Clairvoyant Norah Guide has been working with Premium Astrology for years in the provision of astrological reports, transit period guides for luck and happiness, free readings, and a wide range of other services and products in the fields of predictive astrology. While these services are provided for the entertainment purposes of their clients and friends, the accuracy and reliability of these services has lead to an extensive following of friends and fans of Premium Astrology and Norah Guide from all across the globe. Many of the friends and clients of Premium Astrology also use these services to assist and support them on their journey of enlightenment. In an industry where reputations from previous companies have made negative stigmas difficult to overcome, Premium Astrology and Norah Guide have stepped up to the plate and risen above many other companies in their field by offering services and products to their loyal friends and clients that go beyond a traditional reading or report, at no extra cost to them.
She takes her journey with them to the next level by inviting them to send in questions or comments as their means of participating in the blog discussion series. This new feature with Norah Guide has been in place since Premium Astrology established her Social Media Platform. This service that is offered to her online social connections is offered at no extra cost to them, and is one that Norah knows is useful to her loyal readers and followers. She sees this in the new testimonials that pour into her social media pages every single hour. Ever since Norah launched Reader's Appreciation Month during the month of March 2013 she has seen the testimonials flowing into her social media platform faster than ever before.
"Norah, I finally see the light! You changed my life, a million thank yous!!" ~ Donna, Facebook
"At first I didn't think you actually worked, but I am one of those that had to try before I could be skeptical. After reading your guide, my life made a complete 180. I owe everything to you. Thanks, Norah." ~ Jonathan, Google+
"I have seen explanations on this topic before, but I never understood it completely until reading what you described here. Thanks so much for the enlightenment, Norah." Ben, Tumblr
In a world where trust is so hard to come by, Norah wants to be the one to extend the hand first. Those that are interested in getting closer to Norah or get a question answered directly from her should connect with her now through the Norah Guide Social Media Platform. Now is a particularly good time as Norah is about to launch Norah Guide Reader's Appreciation Month for March 2013. As Reader's Appreciation Month comes to a close, Norah's readers can still engage with her with their questions during Spring Fling Month in April 2013.
When it comes to helping others on their path to enlightenment, there is nothing that gives Norah Guide more joy than hearing about the success and abundance of each of her clients and friends. She offers these opportunities through each of her social media pages, and through Premium Astrology itself. When Norah Guide can't be online to answer these questions and concerns, the exceptional client care team at Premium Astrology is there to do just that for her. Visit Premium Astrology today and become the next glowing testimonial for Norah Guide.
###
Premium Astrology is proud to have had the privilege of helping men and women all over the world enhance the quality of their lives through services of spiritual enlightenment. Premium Astrology provides fast and reliable astrological reports and a wide variety of other services through the experience of Astro-Clairvoyant Norah Guide. The individual success of each of their clients is their highest priority, and Premium Astrology is available to provide live support twenty-four hours a day seven days a week.