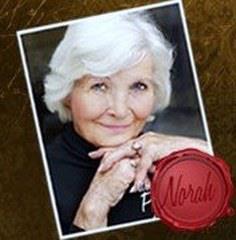 Phoenix, AZ (PRWEB) March 31, 2013
Astro Clairvoyant Norah Guide has been working for decades helping people better understand events of astrology and how these events affect the day-to-day lives of the people that she works with. In addition to her extensive knowledge on the astrology of the universe, she has been gifted with the sixth sense of psychic abilities and wisdom of the spirit world. Norah Guide uses this combination of gifts to help others gain clarity and direction in their lives, or simply to support them on their journey of enlightenment. Her decades of experience and vast knowledge in these subject areas has shown to be reliable and accurate time and time again, and she has used these gifts to not only predict events, but to provide comfort and support to those experiencing uncertainty around world events or in their daily lives.
Norah Guide has now taken her gifts to the public, and is helping her loyal clients and friends discover their own unique gifts through a number of discussion series she provides to her readers and friends at no extra costs. Now, for the first time ever Norah will be extending her reader's knowledge of blog series topics by ensuring that every single feature is accompanied by shared video concepts through her social media platform.
Right now Norah Guide and Premium Astrology have a wide range of blog series being covered on social media and on her several blog platforms. Topics such as Mercury Transits, Mars transits, Moon Signs, Ascendant Signs, the chakras, crystals, palmistry, and so much more are all part of Norah's current ongoing blog discussion series. But Norah knows that sometimes these concepts can be complicated and difficult to understand. She knows that sometimes her readers need just a little bit more to add to their current knowledge base, and even what she can offer. She simply refers to this as "getting a second opinion" and Norah thinks that videos can help in this regard. As such, Norah is only too happy to search and provide the best videos for her clients that will enhance their knowledge of her current blog series.
Anyone that is interested in gaining more insight into the world of astrology can join Norah on her complimentary discussions by accessing the blog feeds through the Norah Guide Social Media Platform. Here she will offer these discussions and videos at no cost to her clients and friends, and even answer individual questions from those seeking more information on these powerful tools. Where most other companies would offer a charge for a workshop series or seminar discussion on a topic this detailed in nature, Norah Guide will provide all of these services to the loyal friends and followers on her social media platform, in her own personal quest to help others gain insight and direction in their lives through the power of astrology.
Premium Astrology is proud to have had the privilege of helping men and women all over the world enhance the quality of their lives through services of spiritual enlightenment. Premium Astrology provides fast and reliable astrological reports and a wide variety of other services through the experience of Astro-Clairvoyant Norah Guide. The individual success of each of their clients is their highest priority, and Premium Astrology is available to provide live support twenty-four hours a day seven days a week.