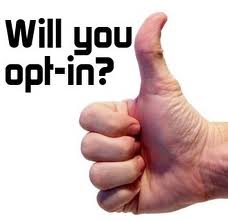 (PRWEB) March 28, 2013
With Easter approaching, Prestige Marketing, Inc. would like to propose a practical and trendy way to generate new sales is to leverage the power of online marketing to develop stronger relationships with existing clients and customers. Many people consult the Internet for useful information and that includes marketing material. So why not follow the trend and reach out to gain clients and customers this Easter. Ideally, the strategies used to do this can potentially generate referrals as well, resulting in a larger client base as well as additional sales from both existing and new customers.
The importance of an in-house emailing list
An email list can be generated from a company's database of existing clients, but this strategy has drawbacks; customers who are sent unsolicited marketing materials may perceive them as "spam", a conclusion which can have negative implications for the reputation of the company sending out the emails. This is the case even when the emails provide clients with a way to "opt out" of the marketing efforts.
It is far better to allow customers to "opt in" to the emailing list instead. This can be accomplished in a number of ways. One of the most common methods is for a company to add a form to the main page of their website. Any email sent in the normal course of business – invoices and shipping notices, for example – can also contain a sign up link in the body. Businesses should make it clear that by clicking the link or filling out the form, customers are agreeing to be contacted with regular emails describing new products or services as well as special deals.
Companies that find their emailing list growing too slowly based on these mechanisms may want to offer an incentive for signing up. One of the best types of incentives is an e-book produced by the company itself on a topic that relates to the market segment. Sending out an e-book will cost a company almost nothing once the document has been generated for the first time because electronic copies can be replicated thousands of times without incurring significant costs.
Using an emailing list advantageously
Once the list is well-established, it needs to be leveraged in order to build relationships with customers. The best way to do this is to provide truly useful content to customers and clients. If they feel they are being sent nothing but pure marketing materials, they might remove themselves from the list entirely. Instead, the trick is to embed marketing efforts into content that meets the customer's greater needs. A website selling professional lesson plans for elementary school, for example, might send out brief summaries of the latest research into learning styles along with recommendations for the products on the site that would allow teachers to reach kinesthetic learners in particular.
For more information about how to build an emailing list and use it to generate sales and additional customers, contact the marketing specialists at Prestige Marketing.