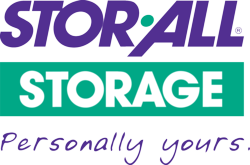 My experience with Stor-All since I have joined the family has been fantastic.
Deefield Beach , Florida (PRWEB) March 28, 2013
Janet Howard began working as Stor-All Storage's Dade/South Broward Area Coach in the beginning of March. She is managing 18 facility managers and overseeing the daily operations of nine self storage properties. Janet comes to Stor-All with a lot of experience in the self storage industry. Members of Stor-All note how fortunate they are to have such a wonderful person join the company.
Janet has a Bachelor's degree in Business Administration from Florida International University. She began her career in retail management, managing several stores in all major Dade and Broward County malls. Following that, she worked as a Territory Operations Manager for a major fast food chain, serving as the liaison between corporate and franchises to ensure successful operations. She also coached and trained the management staff and assisted in new restaurant openings. Her most recent employment before coming to Stor-All was working as a District Manager for 10 years for one of the largest self storage operators in the country. As District Manager, Janet ranked in the top 20 percent of the company against 212 District Managers at 42 nationwide.
Since starting her career at Stor-All, Janet notes, "My experience with Stor-All since I have joined the family has been fantastic. I thank God everyday when I get up in the morning that I have joined such a successful family-oriented company that really cares about their people. To sum up in a few words what I have experienced since joining Stor-All is that I have had the friendliest welcome by everyone and have seen the cleanest properties I have had the pleasure to visit in my career. Thanks for allowing me to join this great organization!" Everyone is thrilled to welcome Janet to the Stor-All family.
Stor-All Storage is a goodness driven family business founded in 1967, operating 44 storage locations in Florida, Georgia, North Carolina, Virginia and Colorado from its headquarters in Deerfield Beach, FL. Stor-All is a fully integrated self-storage company providing real estate brokerage, asset selection, underwriting, construction, development, property management and investor relations services to its individual investment partnerships.