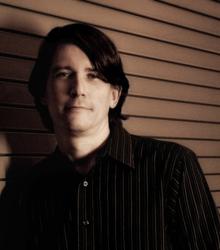 Eric's insight, leadership and influential voice to our team is a huge win for us and our customers
Atlanta, Georgia (PRWEB) March 27, 2013
PossibleNOW, the leading provider of customer experience and preference management solutions, today announced Eric V. Holtzclaw as Vice-President and General Manager, Preference Management Consulting. Holtzclaw will lead PossibleNOW's preference management consulting group, the strategic services arm to PossibleNOW's MyPreferences®, a SaaS-based platform for the collection, management and distribution of consumer preferences and profiles.
"Adding Eric's insight, leadership and influential voice to our team is a huge win for us and our customers," says Scott Frey, CEO of PossibleNOW. "He understands the relationship between companies and consumers from every vantage point and can lead new strategies and implementations that will drive engagement, retention and revenue. Whether you plan to build an in-house solution or deploy a SaaS-based solution, PossibleNOW's Preference Management Consulting services provide strategic consulting, compliance oversight, systems architecture reviews and operational best practices to ensure a successful implementation."
Prior to joining PossibleNOW, Holtzclaw was CEO and founding partner of User Insight, an award-winning consumer research firm. His background includes the creation of professional services organizations for other technology-based businesses and the founding of multiple successful start-up companies. Altogether, Holtzclaw has spent more than 20 years creating opportunities through the practical application of emerging technologies and trends to business. Throughout his career, Holtzclaw has acted as a speaker, educator and influencer advocating better experiences for end users. His book on better understanding customers' core values, Laddering: Unlocking the Potential of Consumer Behavior, will be available online and in bookstores this summer. Holtzclaw's column, Lean Forward, about entrepreneurship and emerging technology, appears weekly on Inc.com.
"I am excited about the opportunities PossibleNOW's technologies afford the CMO, product management and marketing departments," says Holtzclaw. "My work has focused on helping companies listen and learn from their customers. PossibleNOW takes that knowledge to a whole new level with the MyPreferences platform by centralizing customer information and making it available across the enterprise. I'm excited to be a part of a company on the forefront of providing actionable consumer insight."
###
About PossibleNOW
PossibleNOW, headquartered near Atlanta, Georgia, is the trusted source for consumer preference management and compliance solutions. PossibleNOW leverages its expertise in information technology, database management, and consumer privacy and regulatory compliance to provide cloud-based applications and solutions. PossibleNOW's MyPreferences® is an enterprise preference management solution that effectively collects and manages the contact preferences of customers and prospects including servicing, privacy, marketing (opt-in and opt-out) across all marketing channels and makes the preference data actionable. The DNCSolution® suite of cloud-based services provides comprehensive tools that help direct marketers comply with federal and state Do Not Contact legislation (Do Not Call, Do Not Fax, Do Not E-mail, Do Not Mail). For more information, call (800) 585-4888 or (770) 255-1020, e-mail info(at)possiblenow(dot)com or visit http://www.possiblenow.com.