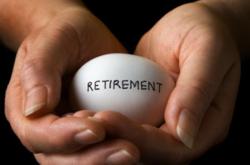 The Illinois Pension Assistance Project offers free pension counseling to residents of Illinois.
(PRWEB) March 27, 2013
A 68-year-old Illinois woman contacted the Illinois Pension Assistance Project because her former employer informed her that she would not be receiving a pension, despite telling her some years earlier that she was eligible for a benefit. The woman had two periods of service with the company. She worked for the company for three years in the 1960s, was absent for eight years, and then came back for approximately ten years from 1978 through 1988. The company argued that the woman incurred a permanent break in service and forfeited her first three years of employment.
When she returned to work, according to the company, she did not have exactly ten years of vesting and therefore failed to earn a pension. Luckily, the client kept all the letters she had received from the company since her employment with them ended in 1988, including those stating she was eligible for a benefit.
The Illinois Pension Assistance Project wrote to the company and requested documents about the client's benefit. Upon receiving the letter, the company immediately reversed its most recent determination and reaffirmed that the client was pension eligible. The client will soon begin to receive a lifetime benefit of $112 per month.
The Illinois Pension Assistance Project, run by the Pension Action Center at the University of Massachusetts Boston, offers free pension counseling to residents of Illinois. They have the expertise and experience to handle a variety of issues related to retirement income benefits from private employers, including eligibility and vesting, payment of benefits, over-payments, union pensions, 401(k) plans, survivor benefits, and pensions in divorce.
The center helps find retirement plans that have been "lost" due to corporate mergers and bankruptcy and its pension counselors can help determine if benefits have been calculated correctly.
Individuals seeking assistance can visit http://www.umb.edu/pensionaction/ipap or call toll free at 888.425.6067.