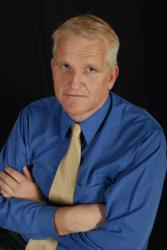 Darwinism works brilliantly in cyberspace, being adaptive in cyberwar is key to survival.
Dallas, TX (PRWEB) March 26, 2013
Jan Kallberg, PhD, is one of the authors of a recently published article in Joint Forces Quarterly that questions if universities are able to provide a work force and research that are relevant to the national security interest.
Kallberg says: "The research and training is overly focused on hardening systems - and taking a punch instead of enabling ability to fend off. This misalignment creates a gap that is both a vulnerability and leave the initiative to the attacker."
Even the information assurance context has been following the Zeitgeist by focusing on Cold War spies, terrorists, drug cartels, white-collar crime, and economic espionage. The bottom line is that it is still information security with a theoretical foundation from the 1980s. Information security has had a decade of high levels of funding as a response to 9/11 and society's increased reliance on the Internet and computerized systems. This posture has been built on hardening systems. This posture is the paradigm. Hardening systems and applying security is part of cyber defense—but it is not cyber defense.
"By not being able to adapt we will lose", adds Kallberg and continues, "Darwinism works brilliantly in cyberspace, being adaptive in cyberwar is key to survival."
"It is pivotal for cyber superiority that institutions of higher learning are aligned with the strategic goals of our national cyber defense strategy and clearly understand its doctrinal underpinnings. Put differently, if cyber security research is driving in a different direction than the national cyber strategy, we are getting in trouble by creating a gap and a weakness that can be exploited by hostile parties. Not only do we lose the opportunity to acquire cyber superiority, but we also become the prey in cyberwar", says Kallberg.
Jan Kallberg's academic website can be found at: http://www.cyberdefense.com
Center for Advanced Cyber Studies is a research group lead by Dr. Jan Kallberg. The center is a platform for collaboration and joint project in cyberdefense and cyber operations studies. Dr. Kallberg can be reached by email jkallberg(at)cyberdefense(dot)com.
Dr. Kallberg, founder of Center for Advanced Cyber Studies, is open to be interviewed in regard to cyber security, offensive cyber operations, cyber deterrence, cyber superiority, threats and opportunities of a militarized cyber space.
.