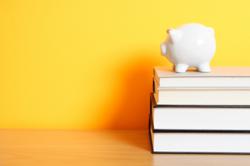 Washington, DC (PRWEB) March 27, 2013
Potomac College, a regionally-accredited and highly recognized educational institution, introduced a groundbreaking scholarship for graduates of Associate's Degree programs with a special scholarship rate of $250 per credit hour for those who qualify.
This scholarship is available to all graduates of Associate's Programs who have earned a transcript from a community college with a minimum 2.0 GPA, and enroll in a Potomac College Baccalaureate Programs in high demand fields such as business, information technology, government contracting, and cyber security. Combined with a liberal transfer program that will accept up to 90 credits, it makes transitioning to Potomac College and its Bachelor's Degree programs uncomplicated and affordable.
"Today's job market is competitive," said Debra Jonsson, Chief Operating Officer of Potomac College. "Students need an edge, the kind of edge that strong academic credentials can provide. We are proud of this program that helps students progress to a four-year degree smoothly and more affordably."
What differentiates Potomac's Bachelor's Programs from others is its TAP program. "TAP (Theoretical Application Program) is designed for students to demonstrate linkage between course theory found in textbook, and the practical application of theory in a work or business setting in an accelerated academic format," says Walter Person, Vice President of Assessment and Institutional Research at Potomac.
For more information about Potomac College's scholarship offer for community college students, visit http://www.potomac.edu/admissions/community-college-students/ or call us at 888-635-1121.
About Potomac College
Potomac College was founded in 1991 and offers programs that lead to the Associate of Science, Bachelor of Science, and MBA degrees. The educational philosophy of Potomac College is to address the needs and learning styles of a diverse community of learners through the structure of its academic programs that integrate classroom theory and relevant practical experience. Potomac College offers flexible class schedules in Washington, D.C., Vienna, VA, and Online.
Potomac College is accredited by the Middle States Commission on Higher Education, 3624 Market Street, Philadelphia, PA 19104, 267-284-5000.
For more information about our graduation rates, the median debt of students who completed the program, and other consumer important information, please visit our website at http://www.potomac.edu