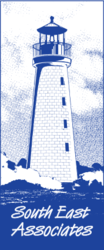 Understanding that each builder or contractor we work with needs a unique approach to roofing is our strength.
Cleveland, TN (PRWEB) March 27, 2013
There are a lot of options to consider when seeking the best materials and products to use for a first-rate commercial roofing solution. In an effort to provide commercial construction professionals with a simple way to find top-quality building products, South East Associates has made some serious renovations to their website. Partnering with Nashville web development company, Horton Group, South East Associates is proud to introduce their new convenient online resource.
"Understanding that each builder or contractor we work with needs a unique approach to roofing is our strength," stated South East Associates Owner and Founder Sue Martin. "You cannot move forward in any project unless you are certain you have the right tools and materials to get the job done. That is why we decided to upgrade our website, to give customer the best quality information on the roofing solution that is right for them."
The new South East Associates website offers in-depth details concerning a wide range of commercial roofing materials. Customers can review products by brand or design. The site also includes a section that reviews various accessories and added elements used to enhance a professional grade commercial roofing solution.
The construction product experts have also made it simple for clients to contact them with any questions they may have concerning roofing products, brands and other materials.
"The website is also going to help us establish better relationships with customers," commented Martin. "We have added a link people can click on to find out more information about the different Lunch and Learn training programs we offer. These programs are designed to benefit anyone involved in the construction process, architects, builders and owners."
For more information about South East Associates visit their new website or give them a call at 423-336-9612.
About South East Associates
South East Associates was founded in 1998 with a strong background in commercial building product distribution. They understand that to build a quality business, you must build quality relationships. SEA (South East Associates) has established themselves as one of the most respected and recognized representation groups in the Tennessee market. With over 25 years of experience, South East Associates is a proven and valued asset for contractors, architects, and their manufactures.