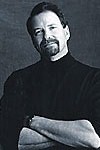 The great paradox is that organizations pursue enterprise-wide change using multiple approaches
Lakewood, CO 80401 (PRWEB) March 28, 2013
On Thursday, April 18 at 11:00 am Eastern, IMA President Don Harrison will be leading a complimentary web seminar on tips for implementing enterprise-wide changes of all types. Registration for the webinar is open to anyone who is interested in learning more about how to better manage the human issues that are integral to complex, big organizational change.
"So many organizations today are embarking on complex changes like shared services, transformation, mergers & acquisitions, and large technology implementations," says Don Harrison. "Yet there is no single structure for how to manage that change across the enterprise." As a result, the implementation slows down, and can even stall out or fail completely. Conversely, there is huge upside to an organization that can successfully implement these large-scale and complex changes at faster speeds.
Harrison notes that the organization that is able to fully implement change successfully, meaning that it is delivered on time, on budget, with all business, technical and human objectives met will enjoy a competitive edge. "Speed is the currency of industry leaders today," says Harrison.
Adds Harrison, "The great paradox is that organizations pursue a goal of enterprise-wide change in multiple ways, with each business unit or division operating independently. This only encourages and reinforces the old culture and internal power structures."
Instead, organizations should be implementing the enterprise-wide change in a manner that reflects the ultimate goal. This means that there should be one standard change management methodology with one vocabulary that unites, rather than divides the organization.
The webinar will tackle difficult issues like how to break down organizational silos, and how to deal with common barriers to project success like multiple Sponsors and risk-averse cultures. Harrison notes, "Enterprise-wide change is necessary, but the risks should be understood by executives. The costs of implementation failure live on and impact the trust and credibility of leadership for years to come."