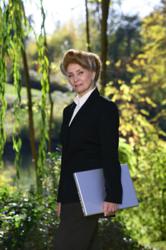 Grants Pass, OR (PRWEB) March 27, 2013
Author Robert Weir believes that Earth Day should no longer be observed in the United States on April 22, as it has been since 1971. Speaking on the Sharon Kleyne Hour Power of Water radio show, Weir announced his belief that the event should be celebrated on the first day of spring, the date acknowledged by the United Nations and most other countries.
The first day of spring falls, also called the vernal equinox, falls on either March 20 or 21.
Weir is author of Peace Justice and Care of Earth: The Vision of Earth Day Founder John McConnell (Press On Press, 2007) Weir was interviewed on the Sharon Kleyne Hour on March 25, 2013. John McConnell died on October 20, 2012 at age 97.
How can world leaders resolve Earth's many environmental problems, Weir asks, when they can't even agree on a date for Earth Day?
The original 1970 Earth Day was observed by the United Nations on March 21, at the urging of environmentalist McConnell. McConnell thought up the name and believed that the first day of spring, a time of rebirth and renewal, was the ideal time for nations and people to come together to acknowledge Earth's many gifts.
Also in 1970, Wisconsin Senator Gaylord Nelson helped plan an event called the "International Teach-in on the Environment," scheduled for April 22. John McConnell supported the concept and was invited to attend but could not.
Environmental teach-ins had been held annually at the University of Michigan and other colleges since 1965. They evolved from earlier teach-ins about the Viet Nam War.
In advance of April 22, 1970, Senator Nelson's staff began running full page ads proclaiming the upcoming teach-in event as "Earth Day." That was the date officially adopted in the United States.
John McConnell, says Weir, believed that Earth's environment could not truly be cared for without peace and justice. McConnell defined "peace" as "an honest understanding of another person's point of view" and "justice" as "an equitable sharing of resources."
"Without peace and justice," said McConnell, "the environmental movement is a one-legged stool."
Weir finds it disturbing that after 40 years, world leaders can't find sufficient peace and justice to resolve this seemingly minor issue. That they haven't, adds Sharon Kleyne, is not encouraging news for the future of the planet.
In addition to Earth Day, Weir notes, several other UN observances are tied to the first day of spring, including "World Happiness Day," and "World Water Day" on March 22. The United Nations has acknowledged both the first day of spring and April 22 as Earth Day.
The Sharon Kleyne Hour Power of Water is broadcast live on Mondays, 10 a.m., PST/PDT, on Voice America/World Talk Radio, Green Talk Network and Apple iTunes. Go to http://www.sharonklynehour.com for a podcast replay of Sharon Kleyne's March 25 interview with Robert Weir.
Robert Weir's website: http://www.robertmweir.com.
© 2013 Bio-Logic Aqua Research. All rights Reserved.