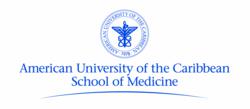 CUPECOY, ST. MAARTEN (PRWEB) March 27, 2013
American University of the Caribbean School of Medicine (AUC) today announced Heidi Chumley, MD has been appointed executive dean and chief academic officer, effective March 21, 2013.
William Hughson, president of DeVry's Healthcare Group, said, "Dr. Chumley is an accomplished physician, educator, and leader who has dedicated her career to the pursuit of the same ideals that make AUC an important part of the US healthcare education system. She is committed to helping bright, talented, and committed students from diverse backgrounds to become excellent physicians." AUC is a part of DeVry, a global provider of educational services.
Dr. Chumley joins AUC following an eight-year career at the University of Kansas School of Medicine, where she most recently served as associate vice chancellor for educational resources and interprofessional education. Her responsibilities included fostering a vibrant learning environment supported by technology and other academic resources, as well as developing a center for interprofessional education and simulation. She served for nearly four years as senior associate dean for medical education, responsible for admissions, curriculum, and student affairs. Dr. Chumley also led initiatives in rural health, and cultural enhancement and diversity.
"I am excited to be joining AUC, an outstanding education-focused medical school," said Dr. Chumley. "In today's environment of budget cuts to medical education, AUC plays a critical role by providing physicians for the U.S. healthcare system."
Dr. Chumley earned her medical degree from the University of Texas Health Science Center in San Antonio, where she also completed her residency in family medicine and a fellowship in academic leadership. From 1999 to 2004, she practiced in the University Health System in San Antonio. A native of Texas, Dr. Chumley received her bachelor's degree in biochemistry from Abilene Christian University. She has been recognized with national awards for teaching, leadership, and scholarship, including the Parke Davis Award for Clinical Teaching, the Association of American Medical Colleges Early Career Women Faculty Professional Development Award, and numerous awards from the Society of Teachers of Family Medicine.
Her appointment to lead AUC comes as the School continues work on a $30 million expansion of its St. Maarten campus to support continued academic excellence. She succeeds Dr. Bruce Kaplan, who served as executive dean and chief academic officer of AUC since1997. "Under Dr. Kaplan's leadership, AUC has developed into a school whose culture is infused with the drive for institutional excellence," said Hughson. "Our students' perseverance, our faculty's commitment to teaching, and our alumni's dedication to service are all reflections of Bruce's core values." Dr. Kaplan has been appointed vice president of clinical strategy and dean of postgraduate medical education for DeVry Medical International, a DeVry subsidiary, which provides administrative and other support to AUC, as well as other DeVry institutions, such as Ross University School of Medicine and Ross University School of Veterinary Medicine.
About American University of the Caribbean School of Medicine
Since 1978, American University of the Caribbean School of Medicine (AUC) has provided students with quality medical education and has more than 5,000 graduates who are licensed and practicing medicine throughout the world. AUC is committed to providing a high-quality, internationally recognized program of medical education. AUC is accredited by the Accreditation Commission on Colleges of Medicine (ACCM). AUC students are eligible to become active members of the American Medical Student Association (AMSA) and, upon graduation, obtain residency and licensure throughout the United States. AUC's curriculum is the U.S. medical school model, with two years of medical sciences taught at the St. Maarten campus, followed by two years of clinical sciences taught at affiliated hospitals in the United States and United Kingdom. American University of the Caribbean School of Medicine is part of DeVry Inc. (NYSE: DV, member S&P MidCap 400 Index).