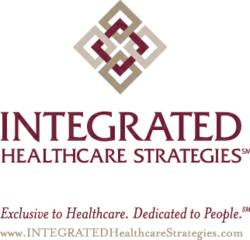 Concierge medicine is only just picking up speed and will continue to be a growing trend.
(PRWEB) March 27, 2013
INTEGRATED Healthcare Strategies, a healthcare compensation and human resource consulting firm, today announced that it has launched its Concierge Medicine Survey. The survey, unique for its exclusive focus on concierge medicine, also known as primary direct care, will report benchmarks on current practices occurring in the industry, as well as forecast data for organizations not presently providing the service.
"Concierge medicine is only just picking up speed and will continue to be a growing trend," said
Chad Stutelberg, Executive Vice President and Practice Leader for the Physician Services practice of INTEGRATED Healthcare Strategies. "INTEGRATED prides itself on providing the highest level of consulting service to our clients, and that goal is facilitated by reliable data on relevant issues and trends concerning healthcare systems and hospitals. We're pleased to offer healthcare organizations the opportunity to participate in one of the first surveys dedicated to concierge medicine."
Concerns related to cuts in Medicare payments and the end of fee-for-service medicine has fueled physician interest in offering concierge services.
The INTEGRATED Healthcare Strategies Concierge Medicine Survey will report on demographics including the number of physicians providing concierge medicine services; fee data on base, structure, and services included in base; compensation plans; and program accessibility.
Participants of the survey will receive the benchmark report for free. Deadline to submit responses is April 16, 2013. Read more and participate online. Questions related to the Concierge Survey may be directed to 800-821-8481.
# # #
About INTEGRATED Healthcare Strategies
For more than 30 years, INTEGRATED Healthcare Strategies has provided consultative services and people-based solutions to clients across the healthcare spectrum, including community and children's hospitals, academic medical centers, health networks, clinics, and assisted-care providers. Our expert consultants and nationally recognized thought-leaders help organizations achieve their business goals by ensuring top talent is attracted, retained, and engaged, while measuring and maximizing human and organizational performance. With tailored solutions that extend well beyond single services, INTEGRATED offers the knowledge, guidance, insights, and alignment that organizations need to not only survive the rapidly changing healthcare environment, but to succeed in it. Exclusive to Healthcare, Dedicated to PeopleSM. For additional information contact Vicky Radcliff at 800-821-8481 or at vicky.radcliff@IHStrategies.com. Visit INTEGRATED Healthcare Strategies online at http://www.INTEGRATEDHealthcareStrategies.com. View our blog at http://www.INTEGRATEDHealthcareStrategies.com/blog.