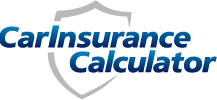 Who actually would give up privacy for lower rates?
New York (PRWEB) March 27, 2013
An initiative by the NHTSA aims for all cars manufactured after 2014 to come with a little black box (Event Data Recorder - EDR). Proponents stress increased safety and savings on insurance premiums, while opponents underline the threat to privacy and even forecast increased premiums; CarInsuranceCalculator.info wraps up and issues a survey to ask consumers how much do they value their privacy.
A recent initiative by The National Highway Traffic Safety Administration (NHTSA) would require all cars manufactured after 08/2014 to come with Event Data Recorders (EDR), sometimes also referred to as "black boxes." Some manufacturers, among them GM, used to place EDRs since the early nineties into their cars.
While the initiative aims basically at collecting data to increase traffic safety some proponents and the first insurance products using similar technologies suggest also the potential benefit of lower rates for driver's playing by the rules.
Opponents however keep underlining the high value of privacy and might even suspect such tracking devices being used to increase insurance rates according to driving habits without the necessity of filing a claim first.
"It's pretty clear that many are not only unsure about the actual purpose of EDR," explains Steven, project manager at auto insurance guide CarInsuranceCalculator.info, "but also want to know more about the actual capabilities and limitations of EDR. It's a clear goal of our new guide to answer those questions but also to ask who actually would give up privacy for lower rates."
The full story including the survey can be read at:
http://www.carinsurancecalculator.info/1402/data-recorders-and-your-car-insurance-are-the-little-black-boxes-a-bless-or-a-curse-for-insurance-rates/
About CarInsuranceCalculator.info
CarInsuranceCalculator.info is a free portal for auto insurance buyers from all states from the US. A comprehensive state guide offers locally relevant information and multiple insurance quotes in one single go. The news section written by selected industry celebrities received positive media and consumer feedback already in the first months after its launch in early 2012. Today, CarInsuranceCalculator.info is a favorite news source for both industry professionals and interested consumers. The quote engine offers one of the most usable ways to compare insurance quotes online.