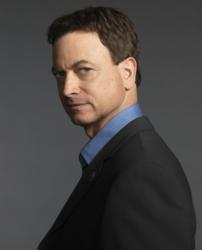 Los Angeles, Calif. (PRWEB) March 27, 2013
Now in its 28th year of service, Shelter Partnership—
a nonprofit organization dedicated to alleviating, preventing and collaboratively solving homelessness in Los Angeles County—will host its 24th Annual Dinner on Thursday, April 25, 2013. The fundraising event celebrates Shelter Partnership's support of homeless service providers and its assistance in the development of housing for the homeless in Los Angeles County.
Taking place at The Millennium Biltmore Hotel in Downtown Los Angeles, Shelter Partnership's Annual Dinner will honor actor and humanitarian Gary Sinise for his dedication to our nation's active duty defenders, veterans and first responders, their families, and those in need; and his crusade of support, service and gratitude to all those who protect our freedom and serve our country. Fritz Coleman, NBC4 Southern California Weathercaster, will serve as the Master of Ceremonies for the 21st consecutive year. The dinner will feature a special performance by the New Directions Veterans Choir, an award-winning "a cappella" group comprised of formerly homeless veterans, and men and women who have served in the U.S. Military.
"Gary inspires us with his continued commitment to support our veterans and those in active duty, and we are delighted to honor him and his work at our Annual Dinner," said Ruth Schwartz, executive director and co-founder, Shelter Partnership. "Gary's home building projects can be seen almost as a parallel collaboration with our Shelter Partnership programs, as we both share the mission to advocate for housing for homeless veterans."
Through Building for America's Bravest™ partnership, the Gary Sinise Foundation is building custom Smart Homes for severely wounded veterans. Additionally, the Foundation has created programs such as the Gary Sinise Foundation Relief & Resiliency Outreach program to provide complete support to military and first-responder families recovering from trauma and loss in times of urgent need, Invincible Spirit Festivals, day-long celebrations designed to boost the morale and spirits of the patients, their families and the medical staff at military hospitals across the country and Serving Heroes, a program that provides hearty, classic American meals to our defenders across the country. Since forming the Lt. Dan Band in 2004, Gary Sinise and his band perform close to 50 shows a year for military bases, charities and fundraisers supporting wounded warriors, Gold Star families, and veterans and troops around the world.
"I commend Shelter Partnership's tireless work advocating for not only veterans, but for the thousands of individuals and families who find themselves homeless each year," said Gary Sinise, actor and humanitarian. "I am grateful to be honored by Shelter Partnership for my advocacy for veterans, and I hope that this event helps raise more awareness and motivates people in our community to help."
There are approximately 51,000 persons who are Homeless each night in Los Angeles County. Shelter Partnership plays a critical role in the Los Angeles community, by collaboratively solving homelessness through policy analysis, program and resource development and advocacy. As Shelter Partnership's biggest fundraiser of the year, a portion of the funds raised will be used specifically to provide staff support and advocacy to increase housing for homeless veterans; provide much-needed essential goods and develop training for agencies serving this population; and secure funding for employment training in the community.
Over 500 people from all sectors of the community are expected to attend and help raise funds for Shelter Partnership's work on behalf of all of the homeless agencies in Los Angeles County. Past honorees include, Lisa Ling, Diann H. Kim, Los Angeles City Councilwoman Jan Perry, Mayor James K. Hahn, and Harry Belafonte, to name a few. Annual Dinner tickets and information are available at http://www.shelterpartnership.org/dinner/.
About Shelter Partnership:
Shelter Partnership, Inc. is a non-profit organization collaboratively solving homelessness in Los Angeles County through policy analysis, program design, resource development, and advocacy in support of agencies and local governments that serve the homeless. Since 1985, Shelter Partnership has continued to provide support to hundreds of agencies, free of charge. Shelter Partnership also serves as a resource to public agencies, the business community, local and national media, and community members involved in the issues of homelessness and the creation of permanent, affordable housing.
Since its inception, Shelter Partnership's S. Mark Taper Foundation Shelter Resource Bank has secured $190 million in new donated goods for free distribution through over 200 agencies countywide on an annual basis. Shelter Partnership's 108,000 square foot warehouse in the City of Bell recently underwent a major, comprehensive rehabilitation that was funded by over $3 million in private funds to increase safety and improve efficiency.
For more information, please visit http://www.shelterpartnership.org/ or visit our Facebook page at http://www.facebook.com/shelterpartnership.