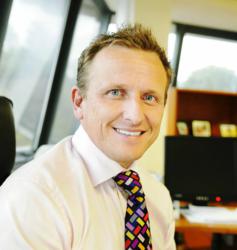 It was an incredible feeling to have won the Training Excellence award
(PRWEB UK) 27 March 2013
Although it was a tough decision, the finalists were published in a local Staffordshire newspaper on Monday 25th March 2013. In amongst the list of 6 finalists sat van and car insurance broker, Autonet Insurance.
The Staffordshire based call centre, located in Burslem, Stoke on Trent, was extremely proud to have made it to the last stages of judging and shortlisted for 'Business of the Year' and 'Training Excellence' awards in this year's Sentinel Business Awards.
The award ceremony was held last night at the symbolic Kings Hall the day after the finalists of Business of the Year were announced. Located in the heart of Stoke on Trent, the event was a huge success and saw people in attendance from a variety of sectors throughout the Staffordshire and South Cheshire area including; Wade Ceramics Limited, Solidor, KMF Ltd (Precision Sheet Metal), and the Motiva Group.
Managing Director of Autonet Insurance, Ian Donaldson, was joined by fellow board members, Craig Ball - Financial Director, Chris Jolley - Director of Trading, Stuart Scott - Director of Distribution, Jenny Devaney - Director of Compliance and Karen Hancox-Barringer - Learning and Development Manager.
The Staffordshire broker now boasts an impressive 650 plus workforce and have excellent training programmes in place to help staff achieve their goals throughout their career.
The 'Autonet Academy' provides structured training for all new recruits throughout operational and support areas. They offers a suite of courses, both internal and external, to all staff from advisors to 'head of department' level within the business.
This offers employees their development pathway throughout the organisation and shows them their route to success within Autonet.
There are a variety of courses available to staff and detailed plans of what they can expect as they progress.
Ian Donaldson had commented earlier in the month: "Autonet prides itself on being a strong employer in the Stoke-on-Trent area; we've grown exponentially in the last few years and expanded our employment opportunities."
Karen Hancox-Barringer also added: "I am absolutely delighted to learn that we have been shortlisted as a finalist for 'Training Excellence' in the Sentinel awards. I am honoured to work for a company who truly believe in developing their people, to help them to be the best they can be and to support training with such high regard.
"We have forged great partnerships with external providers to develop courses we deliver to our staff. The Learning and Development team work hard to meet the needs of the business and what we have achieved in 2012 has been a team effort."
It was a nervous time for all in attendance having had to wait so long to finally find out if they had progressed through to the awards ceremony. Now everyone waited in anticipation for the all-important winner's announcements.
Members of the Autonet party were over the moon to find out they had won the Training Excellence award. Each category had some amazing talent and to walk away winning an award was a huge success. They were runners up in Business of the Year award
Ian Donaldson commented: "I am very proud of my team at Autonet Insurance. We have worked extremely hard through 2012 and this is reflected in how much we have developed our staff as well as how large our organisation has become. To win the Training Excellence award is a great achievement. Well done."