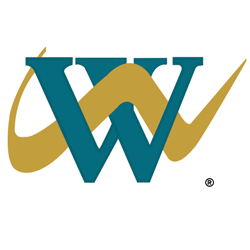 We wanted to offer our customers another way to find those elusive and perfect wallpaper patterns.
Chattanooga, TN (PRWEB) March 27, 2013
Internet Wholesalers, Inc. owners of the WallpaperWholesaler.com and Blindsmax.com eCommerce stores announced their new Amazon marketplace store today. The store consists of exclusive and closeout wallpaper patterns, wallpaper borders, as well as playful peel-and-stick appliques which could previously only be purchased in their physical Chattanooga, TN store location . Most of the products available in the new online store are unique products not sold elsewhere on the internet.
"We wanted to offer our customers another way to find those elusive and perfect wallpaper patterns." said Internet Wholesalers, Inc. Senior Internet Marketing representative, Victoria Gates. "The Amazon marketplace is a large well-known, trusted, and secure place to do so."
Collections in the new store include wallpaper by York's Carey Lind, Cornerstone Design Series, Blue Mountain, RoomMates, Disney and more. Internet Wholesalers, Inc. has stated plans to add more items every month, there are currently over 30 products available on the Amazon marketplace. The wallpaper products are marked down as much as 90% lower than the suggested retail prices, making the selection especially attractive to new customers.
The opening of the new Amazon store will help Internet Wholesalers, Inc. and the company's Wallpaper Wholesaler brand expand its presence online. Internet Wholesalers, Inc. is rapidly strengthening its online presence with a dedicated website for its window covering products (Blindsmax.com) and a modern re-design for the company's wallpaper site WallpaperWholesaler.com in the works.
Customers can still find the largest and most current selection of wallpaper offered by the company on the WallpaperWholesaler.com website. The newest collections are added only to the company's own eCommerce site, the Amazon store serves as a place for closeout and discontinued wallpapers offered at deep discounts. Still, the Amazon marketplace can create interest and attract new customers for Internet Wholesalers Inc. that a website alone could not, so creating an online store in the world's largest eCommerce market makes sense.