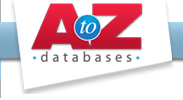 Omaha, NE (PRWEB) March 27, 2013
Small businesses and salespeople no longer need to pay hundreds of dollars for high quality mailing lists. For the past two years, AtoZdatabases has been providing its revolutionary job search, reference, and marketing databases to hundreds of libraries across the United States, giving patrons access to millions of records absolutely free.
Now AtoZdatabases, founded by Vin Gupta, the trailblazer of the database marketing industry and founder of companies such as infoUSA, Salesgenie, and ReferenceUSA, has announced that its users have saved over $9 million and downloaded more than 16 million sales leads and mailing lists since its inception.
Mailing lists and sales leads are the lifeblood of any small business, allowing businesses to specify their target market to find their best prospects. The challenge that many small businesses face is the price of these lists, which can cost hundreds of dollars for a single mailing list. With the help of AtoZdatabases, users can access not only a wealth of customer and business lists, but also job listings, executive email addresses, and cell phone numbers.
"Patrons can download up to 100 records per search and create the best mailing list for their businesses. This is driving small businesses and salespeople to their local libraries, raising membership counts with those patrons who wish to take advantage of this revolutionary service," says Rakesh Gupta, President of AtoZdatabases.
For a free 30-Day trial of AtoZdatabases, please call toll-free at 877-428-0101 or email Sales(at)AtoZdatabases(dot)com.
About AtoZdatabases: AtoZdatabases, powered by DatabaseUSA.com, is a premier provider of job searches, reference, and marketing databases for public libraries, academic institutions, and government agencies across the United States. To learn more about the compilation process of AtoZdatabases, please click here.