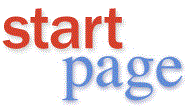 Brussels/New York/Zeist (PRWEB) March 28, 2013
StartPage.com, the world's most private search engine, and Dr. Katherine Albrecht are pleased to announce the launch of new daily privacy and general interest videos through the StartPage YouTube channel, http://www.youtube.com/startpagesearch.
Dr. Katherine Albrecht, media spokesperson for StartPage, is an internationally known consumer advocate, syndicated radio host and bestselling author. Since 2010, she has produced daily 90-second audio spots, sponsored by Startpage.com, that now air on 70 radio stations across the US. The audio segments feature engaging updates on health, government, politics, and humor with an emphasis on privacy and civil liberties.
"It's exciting to take our popular audio segments and make them available in this new, easily-accessible video format," said Albrecht. "These videos give our radio affiliates and fans an easy way reach an even larger audience with the crucial message of liberty."
Every day, new headlines grab listeners' and viewers' attention and help keep them on top of current events. Some recent hot-button videos include:

The spots are hugely popular with both radio listeners and program directors alike. "Katherine is unbelievably informative and inspiring," states Paul N, a long-time local listener. Program director Trey Searcy of WJOC 1490, The TALK of Chattanooga, calls Katherine's daily content "Outstanding!"
StartPage is now adding these original, entertaining, and well-produced videos free of charge, and encourages content providers to enrich their website offerings with this daily content at no cost. Radio stations – and anyone else – are free to embed the videos on their websites, reference them in blog posts, share them on social networking sites, and include them in newsletters or other communications.
These video vignettes will be published daily on StartPage.com's YouTube channel at http://www.youtube.com/startpagesearch as well as distributed in advance to subscribers via weekly e-mail announcements.
For more information on how you can be included in the distribution list for the daily videos or how your radio station can syndicate the Dr. Katherine Albrecht Show and air the complimentary 90-second audio spots, please contact our Affiliate Relations Manager, Joe Sparra at JSparra(at)verizon(dot)net or (727) 864-1125.
For press inquiries, please contact:
Katherine Albrecht, Ed.D.
U.S. Marketing and Media Relations
http://www.StartPage.com // http://www.Ixquick.com
The world's most private search engines
877-434-3100 [toll free]
973-273-2125 [International]
------------
About StartPage, "The World's Most Private Search Engine," and Dr. Katherine Albrecht, Ed.D.
StartPage by Ixquick is an award-winning private search engine that is third-party certified and fully anonymous. StartPage returns 100% Google results in total privacy, boasting the best privacy policy on the Internet: No search records stored. No IP addresses recorded. No tracking cookies used.
"The Dr. Katherine Albrecht Show" is broadcast live on the Genesis Communications Network daily at 4:00 PM ET, and syndicated by more than two dozen radio affiliates across the USA.