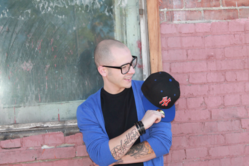 More is not always better; cultivate loyalty from your target audience first.
Los Angeles, CA (PRWEB) March 27, 2013
With 34 games spread out over a three-week period, there will be enough makes and misses for fans across the country to relish and anguish over for the next nine months. But to HypeLife Brands, a branding and marketing agency dedicated to connecting brands of all sizes with Generation Y, the real misses come during commercial breaks. That's why agency Founder and Principal, Curt Cuscino, is urging his clients to learn from these marketing missteps and to pay attention to how the medium is changing.
"There are very few sure things in advertising anymore, and you could argue that March Madness used to be one of them," says Cuscino. "But judging from the last couple of years, it looks like the Super Bowl has become the only legitimate place where the medium of TV can still produce some cool, interesting things.
"Unless the sponsorship structure for these games is radically altered, I think we've got to expect more of the same moving forward, which is unfortunate."
What HypeLife Brands knows, and what most within marketing circles know as well, is that Generation Y (18-32 year-olds) is the most sought after demographic among brands. It's where the money's at now, and it's where the money will be for the foreseeable future. And for Cuscino, that's precisely what's so baffling about watching the ads during March Madness.
"This is a tournament full of teams made up exclusively of Millennials, being cheered on in part by students and recent alumni, also Millennnials," says Cuscino. "And yet most of the ads we see feature a forty- or fifty-something star telling you about the latest and greatest thing on the market.
"How are Millennials supposed to relate to that?"
Cuscino and HypeLife Brands are instead urging brands to consider shaking things up throughout the year by utilizing cutting-edge, unexpected marketing tactics to keep a brand fresh. Plus, because many Millennials are already on the Internet much of the time anyway, Cuscino urges brands to spend a lot of there time and money there as well.
"I'm not revealing anything earth-shattering here," says Cuscino. "We all know that it's cheaper to advertise on the web, but consider the impact a brand could have by shifting the massive amounts of money it spends on media buys and production crews and filtering that to a fully integrated web campaign.
"The results could really turn some Millennial heads, and in the end, isn't that what it's all about?"
Cuscino and HypeLife Brands urge brands to do things differently, but that starts with thinking differently. Here's a list of some things for brands of all sizes to keep in mind as they dive into that next campaign:

Stop selling and entertain already!
Maintain a strong, sometimes viral web presence
If social media doesn't drive everything you do, you're done before you start.
Use media buys sparingly and strategically (TV ain't what it used to be)
Sponsor the right events, not the biggest events
More is not always better; cultivate loyalty with your target audience first
"We've all come to expect the unexpected from this tournament," says Cuscino. "It's a big part of why it's so much fun – we all have a chance. So it would make sense that we could expect the unexpected from our commercials, too."
##
About HypeLife Brands
HypeLife Brands is the leading branding and marketing agency focused on helping brands engage the youth market, specifically Generation Y and Millennials. Key client industries include apparel and streetwear, musicians and recording artists, entertainment and extreme sports. Founded in 2001, the agency is headquartered in Kansas City, Missouri, with offices in Los Angeles and New York City. HypeLife Brands can be found at http://www.hypelifebrands.com/.