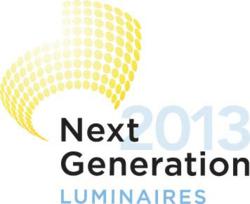 Chicago, IL (PRWEB) March 28, 2013
This year's Next Generation Luminaires (NGL) Solid State Lighting (SSL) Design Competition winners were recently announced at the LEDucation 7 lighting conference in New York and out of 156 total entries for the indoor competition, 28 were recognized for excellence in commercial LED lighting products.
It is Next Generation Luminaires fifth annual competition, which "seeks to encourage technical innovation and recognize and promote excellence in the design of energy-efficient LED luminaires for commercial, industrial and institutional applications," according to ngldc.org.
Sponsored by the U.S Department of Energy (DOE), the Illuminating Engineering Society of North America and the International Association of Lighting Designers, NGL first began in 2008 and evaluates both indoor and outdoor products separately.
Jim Brodrick, DOE Solid-State Lighting Program Manager, said in a recent press release that the NGL judgment process has always been grueling, but this year the "bar was raised."
"Recognition by the NGL judges is not given lightly," Brodrick said. "So winning speaks volumes about a product."
Although 156 products were initially proposed for submission, only 99 products ended up making it to the judging phase. According to ngldc.org, all NGL entries are evaluated by a panel drawn from the architectural lighting community and each judge scored each entry according to the following criteria:

Color quality
Appropriate illuminance
Light distribution
Glare control
Serviceability and replacement
Energy efficiency
Power quality
Dimmability
Value
Aesthetic appearance and style
As the year's progress in LED technology and product design advances as well, so does the NGL requirements, becoming increasingly demanding – in addition to the basic criteria, "NGL reviews all product documentation, including photometry, power quality and lumen maintenance projections," according to ngldc.org.
Taken from the March 20 Next Generation Luminaires press release, these were some of the winning results of the competition:
After two days, the judges identified 28 products as Recognized, "meaning they were considered worthy of specification in the application for which they were designed." Three products from those 28 were given the additional designation of Best in Class, standing out as more significant than the rest of the 28 in that category.
The Best in Class winners covered various areas of lighting and came from three different manufacturers: Juno Lighting Group for its Trac-Master T254L Cylindra track-mounted accent luminair; Digital Lumens for its XLE-3-10 Xpress high-bay industrial luminaire; and Acuity Brands/Lithonia Lighting for its W Series LED stairwell luminaire.
Some of the winners in the Recognized category included, Amerilux Global Lighting Solutions, Intense Lighting, Juno Lighting Group and Journee Lighting earned praise for their track-mounted accent luminaires. Linear luminaires also got praise, with designs by Acuity Brands/Lithonia Lighting, Cooper Lighting, Cree LED Lighting, Finelite, Inc., GE Lighting Solutions and Acuity Brands/Peerless Lighting. A recessed linear luminaire by Axis Lighting and a surface-mounted linear fixture from Samjin LND rounded out this category.
The Next Generation Luminaires competition was a success and continues to grow each year; it is a competition that follows through with its intention to encourage manufacturers to develop innovative luminaires and continues in its effort each year to "recognize and promote excellence in the design of energy-efficient LED lighting."