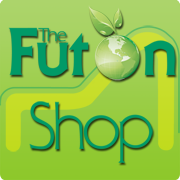 there should be no reason parents should worry that their children will be exposed to chemicals that can cause cancer and other serious problems when they take a nap at daycare
San Francisco, CA (PRWEB) March 27, 2013
According to the February 19th, 2013 article by Center for the Environmental Health (CEH), a new study by Duke University sheds some light surrounding flame retardants being exposed to babies and toddlers in child day cares. The CEH reports that the mats purchased from Target, Babies R Us, and other national retailers were found to have chemicals in them that is linked to cancer, genetic damage, impacts on fertility and reproductive health, allergies, hormone disruption, and other serious health problems.
Caroline Cox the author of the CEH study has said "there should be no reason parents should worry that their children will be exposed to chemicals that can cause cancer and other serious problems when they take a nap at daycare." The CEH has taken legal action December 2012 against retailers and suppliers of baby products and nap mats for unlabeled products containing the flame retardant chlorinated Tris, as well as later filing lawsuits alleging violation of California consumer protection law against nap mat suppliers.
The Futon Shop takes this issue very seriously. Parents want the best for their children and believe it is expected that their children be in the best hands when they go off to work. The Futon Shop agrees with the CEH to urge childcare providers and parents to look for nap mats made without polyurethane foam, or cushions with just polyester fiberfill, cotton or wool.
The Futon Shop states clearly on their website and on every mattress page of their website about the flame retardant law in California mandating their organic futon mattresses, chemical free crib mattress, and all their custom cushion have a flame retardant, boric acid in their products. But with just a doctor's note, during manufacturing the flame retardant is removed. It is the responsibility of the manufacturer and retailer to inform consumers what is in their products and give the consumer the choice to choose what is best for them.
The Futon Shop strives to establish a clear relationship with their consumers with the kind of awareness that will empower the eco-conscience consumer as well as to protect children, pregnant women, and consumers with allergy and sensitivities. It is important to understand what is in the products they are buying, and that they have choices.
The Futon Shop is a vertically integrated retailer that manufacturers over 33 organic and green mattresses from start to finish. The company dates back to 1976 led by Suzanne Diamond and her team of specialists dedicated to producing eco friendly furniture and bedding. Their mission is to produce the best eco-friendly/chemical-free Organic and Natural futons, organic futon mattresses, futon covers for sofa beds, futon frames, and platform bed frames that promote better healthy living and a good night's sleep for all.
Organically yours, The Futon Shop