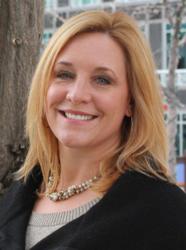 I'm thrilled to partner with Adventures in Preservation to provide … marketing solutions to take this exciting program to its next level of success.
Boulder, Colorado (PRWEB) March 28, 2013
Volunteers from all walks of life are embracing the combination of travel and learning. Tracey Harty, professional marketer of Harty Marketing & Communications, will promote experiential travel designed around Adventures in Preservation's hands-on building conservation projects.
This type of volunteer vacation allows communities to develop sustainable economies by continuing to maintain and use their historic buildings. Adventures in Preservation (AiP) offers the opportunity to travel to locations around the world and provide hands-on assistance to communities struggling to save their architectural heritage. This historic resource is often the sole means of developing a sustainable economy.
Judith Broeker, AiP Program Director, said of the partnership: "We are eagerly anticipating that Ms. Harty's marketing skills will allow us to increase the number of communities we assist."
Tracey Harty has managed varied marketing campaigns from promoting the nomination of a historic district to travel and tourism accounts. She has a long-standing interest in local government, and worked on promoting a small neighborhood business amendment aimed at supporting neighborhood businesses.
"I'm thrilled to partner with Adventures in Preservation to provide a variety of short- and long-term marketing solutions to take this exciting program to its next level of success," said Harty.
Ms. Harty's skill set of communications and marketing combined with her interests in historic preservation and supporting community business makes her ideal for promoting the use of architectural heritage and heritage tourism to develop sustainable economies in a variety of communities around the world.
Adventures in Preservation is a non-profit organization connecting people and preservation through enriching experiential programs that safeguard cultural heritage. One- and two-week hands-on volunteer vacations give participants the opportunity to travel, experience their destination, and learn hands-on skills while saving a valuable historic resource. AiP envisions a world where people use, understand, and appreciate historic buildings that are vital to economic and environmental sustainability. Learn more about how AiP volunteers combine their power with the strength of local communities to make a difference at http://www.adventuresinpreservation.org.
Harty Marketing & Communications is designed specifically to offer small organizations a full array of marketing services and guidance without the high prices and overhead of a large advertising and PR firm. Harty's more than 16 years of industry experience means strategic planning and integrated marketing, as well as design services and paid and earned media efforts, are accessible for all types of small business owners and non-profit agencies.