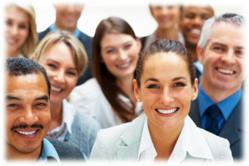 There's a reason we're growing exponentially each month, and it's because we're constantly innovating to enhance the overall experience for both clients and professionals who use our site
Burnaby, British Columbia, Canada (PRWEB) March 28, 2013
FreelanceCoach.com announces another expansion; this time it's the addition of two more types of professionals. Now counselors and psychics can also offer services through the site. The site is also adding a chat system to enable its professionals and clients to connect on a more personal level.
FreelanceCoach.com Public Relations Manager Anda Tudor says the changes are all aimed at helping clients around the globe become happier, healthier and more successful.
"The coaching community received us with open arms, and our growth in less than a year has been staggering," Tudor says. "But there are so many other specialty areas which serve to enhance our lives, and we wanted to begin offering those types of services on the site as well."
FreelanceCoach.com's new chat system enables clients to receive the advice they need immediately and personally. Clients can see which professionals are online and will receive three minutes of free chat time with the professional of their choice. After the first three minutes, they simply pay per minute of chat time.
"The basics of our site haven't changed," Tudor says. "We continue to be a place where clients can post requests for services and professionals can connect with clients. We're simply enhancing the things that have made our site great. There's a reason we're growing exponentially each month, and it's because we're constantly innovating to enhance the overall experience for both clients and professionals who use our site."
The changes will be rolled out officially by middle of April.
About Freelance Coach.com
FreelanceCoach.com is a worldwide market place for online coaching, consulting, advisory and mentoring services. The site is dedicated to helping clients all over the world be happier, healthier and more successful individuals as they gain better control over their lives.
Contact:
Anda Tudor, Public Relations Manager
anda(at)freelancecoach(dot)com