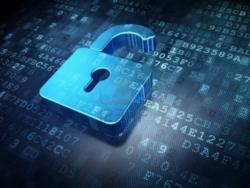 Most reviews written about The Host Group have confirmed them as among the most explosive and innovative up-&-comers in an evolving VPS, web design, and hosting market
Dallas, TX (PRWEB) March 26, 2013
The Host Group ownership recently made an aggressive decision to upgrade its current line of published web hosting packages with the most innovative custom website designs, and the most user friendly shopping cart solutions available online today.
As the 2nd quarter approaches, The Host Group has once again proven its commitment to the IT and professional website design industry with yet another game changing announcement. Management has also hired additional staff who specialize exclusively in WordPress custom site design, various E-Commerce platforms, and social media strategies.
Late last week, The Host Group made a key announcement with which makes it clear that management regards client convenience above its own profitability.
Beginning on January 1st, 2013, all incoming new clients with The Host Group receive a free shopping cart solution with every web hosting package purchased through The Host Group.
Complete with no-cost easily embedded E-Commerce user friendly software, The Host Group is the leader in online shopping cart software and potential customers will find it extremely user friendly when tendering online purchases.
With complete eCommerce solutions being offered in 2013 by The Host Group, clients can seamlessly maintain a virtual platform to begin marketing their goods and services online.
Effectively managing an online catalog is never easy, unless aspirin business owners put their faith in The Host Group's proven shopping cart solutions.
For new customers looking to secure credit card solutions, The Host Group is happy to set up a merchant account which lets accept Visa, MasterCard, Discover, and American Express, for small and large businesses
The Host Group provides inexpensive and expansive web hosting solutions, including a free domain with the purchase of every web hosting package. Services include Linux web hosting packages, image hosting, PHP and MySQL hosting and e-commerce web hosting. Basic web hosting plan starts at only $4.95, with a multitude of options for video and email marketing.
The Host Group is a privately owned company founded by a group of talented web developers that have been specializing in website hosting and 24×7 technical support since 1998
The Host Group was established in the year 1998 by a group of extremely talented software professionals. Since their launch, they have won numerous awards which firmly established them as an international premier hosting provider.
Most reviews written about The Host Group have confirmed them as among the most explosive and innovative up-&-comers in an evolving VPS, web design, and hosting market.
Now recognized as one of the most trusted service providers in this industry, The Host Group has seen exponential growth with its expanded line of web hosting solutions.
To find out more about the range of options for personal and business digital solutions, either visit http://www.thehostgroup.com , or contact Doug Davis directly at 1-800-537-9414