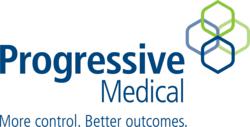 Together, we're proving the important role data plays in flagging the warning signs of drug misuse and how it's helping claims professionals and clinicians to act before long-term problems even begin.
WESTERVILLE, Ohio (PRWEB) March 27, 2013
Experts from pharmacy benefits manager Progressive Medical, Inc. will discuss how a deep understanding of workers' compensation claims data and robust clinical programs work together to ensure the right claims receive the right drugs at the right time at the National Rx Drug Abuse Summit in Orlando April 2-4.
Three of the company's clinical and analytics experts will participate in the following conference panels:
Right Drug. Right Test. Right Time: Improving Outcomes for Workers' Compensation Claimants Using Long-term Opioid Therapies
Chief Clinical Officer Tron Emptage will co-present with Dr. Lenox Abbott, director of laboratory operations and national standards at Quest Diagnostics, and Dr. Richard Victor, executive director of the Workers' Compensation Research Institute (WCRI), in a panel that promises a focused conversation on practices to control pharmacy costs while improving outcomes. The trio will explain how data analytics, diagnostic testing and innovative clinical programs can be invaluable in identifying potential misuse of prescription drugs and ensuring injured workers receive the right therapy at the right time.
Using Analytics to Track, Monitor and Reduce Costs
In this session, Director of Analytic Services Joe Anderson and Medical Director Robert Hall, M.D., will join Anne Kirby, chief compliance officer and vice president of medical review for Rising Medical Solutions, and James Masingill, vice president of claims for Markel-First Comp Insurance, in sharing how the companies have tracked, evaluated and documented cost savings by using analytics and robust clinical programs to successfully catch and redirect "at-risk" claims early in their lifecycle.
Both sessions fall under the Third-Party Payer educational track – one of six offered – and will take place on April 2 from 12:30-1:45 p.m. and from 3:30-4:45 p.m., respectively. Specific conference programming and registration information is available at http://nationalrxdrugabusesummit.org/.
Progressive Medical also is proud to be a silver sponsor of the second annual event, which is growing as both society and payors continuously look for ways to gain control of the harmful effects of prescription drug misuse, both financially and clinically. The conference theme of "Make an Impact" also closely aligns with the company's Claim Your Impact movement that encourages industry professionals to pledge their commitment to doing what's right for injured workers.
"This is a fantastic opportunity for us to join our colleagues in addressing the prescription drug abuse epidemic facing our nation," said Emptage. "Together, we're proving the important role data plays in flagging the warning signs of misuse and how it's helping claims professionals and clinicians to act before long-term problems even begin."
About Progressive Medical
Progressive Medical promises the lowest total program cost through more control and better outcomes. As a leader in the workers' compensation PBM industry, we believe it's our responsibility to look at every aspect of the business with fresh eyes. This means looking for ways to reduce total PBM cost, reinvent relationships, ally analytics with clinical innovation and advocate industry-supporting public policy. Doing what's best for both clients and injured workers.
Claim Your Impact is our nationwide initiative to share individual acts of innovation and ethical professionalism in support of injured workers. We invite you to join us. Claim your impact today and we'll honor it with a donation to Kids' Chance, a non-profit organization that provides educational opportunities and scholarships to children of workers seriously injured or killed on the job. http://www.claimyourimpact.com.
# # #