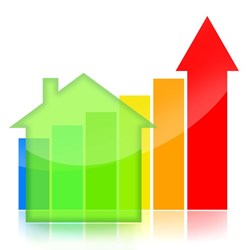 Orange, CA (PRWEB) March 27, 2013
Broadview Mortgage, a mortgage bank located in the City of Orange, reports on the alternatives to avoid FHA mortgage insurance which are set to increase April 1st of this year.
"With the current state of the Mortgage Insurance Fund, the federal government is trying to minimize their risk. Raising rates is going to create a market for federal alternatives." says Scott Schang, Branch Manager for Broadview Mortgage. "FHA loans were never meant to be the staple of the mortgage industry, they were geared towards lower income first time buyers. In other words, to be used sparingly." says Schang.
According to the most recent data from the US Department of Housing and Urban Development (HUD) states that 27% of home loans in 2011 were FHA loans. This is a significant decline from 40% in 2010. This trend mirrors HUD's goal of minimizing the amount of loans that they are insuring.
On April 1st, 2013 the monthly mortgage insurance premium (MIP) will be increasing by 10 basis points, which will affect the total loan amount that a homebuyer can afford. This is one of several times in recent years that FHA has increased their mortgage insurance premiums, which will mean that homebuyers will have to look at other loan options.
The frontrunners are loans offered by other government agencies such as the USDA for rural properties or VA loans for vets and their families. These are also insured by the federal government and are not without rising costs as well. The caveat being that you or your property must fit within a certain criteria to eligible.
Currently, non-government conventional loans through Fannie Mae and certain banks are available with similar requirements as FHA. They are more stringent when it comes to credit requirements and in some cases can require a higher down payment, a requirement not popular with most first time homebuyers in an uncertain economy.
As the press for more inventory continues and the housing market continues to recover, it will be critical for homebuyers to have options when it comes to their financing. Although it may seem that FHA has run it's course, it is still important for consumers to educate themselves before submitting their offers.
Broadview Mortgage is a community lender based in Orange, California that seeks to educate and empower homebuyers.
Contact the author at (714)244-7368 or via email at chris.apodaca(at)broadviewmortgage(dot)com