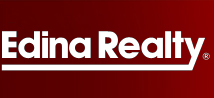 There's an easier way to go about finding the right program
Brooklyn Center, MN (PRWEB) March 26, 2013
Down payment assistance programs can be a saving grace for potential buyers, but it can be a hassle figuring out which program best fits the buyers needs. Kris Lindahl, one of Edina Realty's premier agents, hosted a sold-out seminar in Brooklyn Center, MN yesterday afternoon that focused on how buyers can distinguish the differences among available programs.
"There's an easier way to go about finding the right program," Lindahl said. A demonstration followed of the new Minnesota Down Payment assistance website that Lindahl created for potential buyers. "This website puts the buyer leagues ahead of competitors and won't be found with other agents," Lindahl said.
The website, using state-of-the-art technology, allows buyers to enter in a few pieces of information and in return receive a real-time email from Lindahl and his team listing the assistance programs they may be eligible for.
Lindahl explained that in a market with so many down payment assistance programs it's important that buyers use a team that can help minimize the amount of down payment needed to purchase a new home.
Call Kris and his team now for more information at (763) 634-5895 and visit the Minnesota Down Payment Assistance website to get started today!