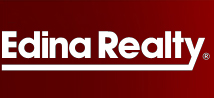 This will really save the buyer a lot of time.
Champlin, MN (PRWEB) March 26, 2013
Potential homeowners have many obstacles in the way of finding a new home. Sifting through the many down payment assistance programs is one of them. Kris Lindahl, a trusted voice in all things real estate, specializes in down payment assistance along with a team of full-time realtors that he leads. Lindahl will lead a seminar later this week in Champlin, MN which will focus on down payment assistance.
Lindahl plans to demonstrate the Minnesota Down Payment assistance website. "I created the site myself after seeing that so many potential buyers saw the process as tedious," Lindahl said. Now, using the website, buyers can enter a few pieces of information and receive a real-time email listing the programs they may be eligible for. "This will really save the buyer a lot of time," Lindahl said.
Kris Lindahl leads a team of real estate agents that specialize in down payment assistance loans. His team has all the resources to help buyers find a new home for little down. In a market with so many down payment assistance programs it's important that buyers use a team that can help minimize the amount of down payment needed to purchase a new home.
Call Kris and his team now for more information at (763) 634-5895 and visit the Minnesota Down Payment Assistance website to get started today!