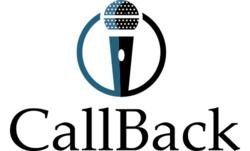 Calgary, Alberta (PRWEB) March 28, 2013
CallBack Corporate Entertainment is proud to announce that one of their own, Trent McClellan, was one of the five celebrity panelists at the twelfth annual literary competition and cleverly advocated for the winning book, February, at CBC's Canada Reads 2013.
Canada Reads is CBC's annual battle of the books, where five Canadian personalities each select a book they want Canada to read. They defend their chosen title in a series of debates, and the books are eliminated one by one until a winner is declared. This year's Turf War had books that represented one of the regions of Canada, and comedian McClellan represented Atlantic provinces.
Lisa Moore's February, is the story of one woman's grief and struggle to cope after the death of her husband in the the deadly 1982 sinking of the Ocean Ranger off the coast of Newfoundland. "The struggle of one person — that's what this is about," said Trent McClellan who is known for his unique east coast perspective. Event host Jian Ghomeshi also spoke to the winning novel, "The panelists began by representing their region, but together chose a book that will speak to all of Canada."
CallBack Corporate Entertainment Inc. is Canada's premier booking agency dedicated to quality entertainment for a variety of occasions. For more information, visit http://www.callbackent.com.
###
Media Contact:
Judy Sims, President
403-532-7601