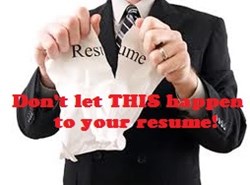 Dallas, Texas (PRWEB) March 28, 2013
A resume must be more than a job history. It is a job seekers marketing document. It is a job seekers introduction to a potential employer and it needs to be powerful. The resume needs to be a representation of the job seeker in the strongest, most powerful way possible. Using the right resume template can get a job seeker all of that and more.
Peggy McKee gives job seekers the resume template that will make any resume that marketing document at her complimentary live webinar on April 2, 2013. Registration is here now and attendance is complimentary. Registration simply by completing the form with a name and email address and be ready to learn how to create a resume that will win interviews.
For the job seeker that is sending out resume after resume and not getting any response, there is something wrong. A Career Coach and Recruiter for over 15 years, Peggy McKee has secrets to share that will help job seekers create a resume that pops with power and get more interviews than ever before. This complimentary webinar on April 2, 2013 will show step-by-step instructions how to create that powerful resume.
Most likely, there isn't that much wrong with that resume, but the few things that are wrong is what keeps doors from opening up. With this complimentary webinar from Career Confidential, Peggy McKee, a Career Coach and Recruiter, will give away secrets on how to create a resume that grabs hiring managers attention and gets the interview invitations.
Register here for the April 2, 2013 webinar and see resume sample that works and resume samples that don't work. Job seekers will be shown a resume template that shows just what it is their resume is missing. This complimentary webinar will show how to create a resume that is well laid out and provides the tool that every job seeker needs. See examples of the best resume template during this complimentary webinar.
To land the interviews a job seekers wants, they need a resume that rocks it out and grabs the hiring manager's attention. Peggy McKee, CEO of Career Confidential, will give every job seeker that attends this complimentary webinar that will show job seekers how to create a resume that stands out above all other candidates. For anyone that has been in the job market and not getting any response, this is the webinar that will can show them how to fix their resume and knock the socks off every hiring manager.
Career Confidential is committed to getting the unemployed back to work in 2013. After assisting over 10,000 people get a job, Career Confidential has set a goal to get 10,000 more people their dream jobs in 2013. Career Confidential exploded in 2012 with a 94% growth rate over 2011 in a down economy.
Based in Texas, Career Confidential specializes in the techniques and tools needed for a job search to be successful. This product is a customized and proven system that gives job seekers the power they need to nail the job they want.
With the guidance of CEO Peggy McKee and CTO Carl Chapman, two nationally recognized experts in the field of job search training, Career Confidential was founded in 2009 so that the original product, The 30/60/90 Day Business Plan, could be distributed more widely among job seekers across the world. From that one product, they now offer over 30 products that teach techniques and tricks to help every job seeker to land that perfect job.