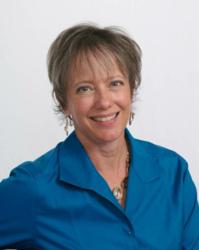 Our new Custom Reporting Engine utilizes simple drag and drop functionality which makes it simple to create detailed reports for any number of areas. -- Amy Poinsett
Denver, CO (PRWEB) March 27, 2013
MJ Freeway Software Solutions announced today the release of its powerful new Custom Reporting Engine that provides detailed reports for Medical Marijuana dispensaries and grow operations.
MJ Freeway's Custom Reporting Engine has the ability to execute reports fast and efficiently. It allows users to view data their way and in the format that they want. The'Output Type' option exports reports in Excel, PDF, CSV or HTML formats. And, with the Custom Reporting Engine, custom reports can be created and saved for later use. The new Custom Reporting Engine also comes with pre-built reports that can be run at any time.
The MJ Freeway Custom Reporting Engine allows the user to compare reports side by side, add filters, constraints, groups, etc. Multiple reports can be created and the user can toggle between any number of them allowing data to be viewed across the users different inventory, locations, grows and more.
According to Amy Poinsett, CEO and CO-Founder of MJ Freeway, "Our new Custom Reporting Engine utilizes simple drag and drop functionality which makes it simple to create detailed reports for any number of areas including bulk items, grow batches, inventory, patients and much more -- all specific to the needs of the business."
About MJ Freeway
MJ Freeway Software Solutions' premium business platform features GramTracker™ and GrowTracker™, patent-pending inventory control and grow management applications integrated into their hosted MMJ software. MJ Freeway delivers secure, cloud-based point of sale (POS) systems with patient and financial record management, guaranteed state-specific regulatory compliance, and multiple integrations with social networks, testing labs, and locators. MJ Freeway is accessible to any MMJ business with a computer and a web connection. For more information please visit MJ Freeway.