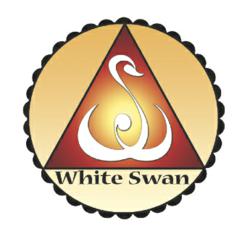 Boulder, CO (PRWEB) March 28, 2013
Boulder-based music labels White Swan Records and Black Swan Sounds have just signed a trio of artists demonstrating the wide-ranging taste of yoga music audiences -- and the breadth and depth of the catalog developed by these key labels at the heart of an exploding music scene.
Avasa and Matty Love's music is an inspiring blend of world pop, reggae and devotional soul sound with unique, anthemic coloring. Each song is highlighted by the duo's evocative and soulful voices, beautifully woven together in rich harmony. This spring, White Swan will reissue Avasa and Matty's independently released debut EP, Love Is King, Love Is Queen. This collection of breezy harmonies and hip-hop beats, reggae bubbles and jazz horns, lush strings and synths accompany lyrics and melodies that open doors to a world of possibility and unconditional love. Produced by Robin Livingston (MC Yogi, El Radio Fantastique), the updated version will feature new tracks and a special guest appearance by popular yoga hip-hopper MC Yogi.
Originally from Northern California and currently residing in the Los Angeles area, Avasa and Matty are now recording their next album, The Road. Also produced by Livingston, it will further this gifted duo's mission of creating music that spreads joyful positivity and light. To support the making of The Road (scheduled for release on White Swan in early 2014), Avasa and Matty Love are conducting an Indiegogo campaign through April 10th.
***
Tapasyogi Nandhi, who performs under the name Turiya Nada, is a dedicated practitioner and proponent of the ancient Siddha tradition, indigenous to South India.
Siddhars are beings who have achieved a high degree of physical as well as spiritual perfection or enlightenment. In Tamil Nadu, where the siddha tradition is still practiced, siddhars (or cittars) are special individuals recognized as being on the path to that perfection. They take special rasayanas (macrobiotic formulas for increasing lifespan) to perfect their bodies in order to sustain prolonged meditation, and exercise pranayama – a breath control practice focused on enabling a trancelike state of spiritual wellbeing and mental focus.
Residing in Santa Monica, California, since 2002, Turyia Nada is a visionary yogi, artist and musician. His upcoming White Swan release, Arakara, features powerful renditions of the Siddhar chants, concentrated with an intense energy and grace that flows from the lineage of enlightened Sages.
Changing electronic soundscapes and pulsing percussion ignite this unique and potent mantric fire, taking Nandhi's important message of unity and consciousness from the caves of the Siddhars to the dancefloor. Arakara will be released by White Swan Records in late spring or early summer of this year.
***
The third new signing to the White Swan/Black Swan family is an artist whose name will be familiar to clubbers and festival-goers around the world. As music producer, composer, bandleader and DJ, British Colombia-based Adham Shaikh has enjoyed a prolific life in music, releasing ten albums under his own name as well as dozens of tracks and remixes for compilations, and composing scores for several independent feature films and documentaries.
Shaikh skillfully weaves organic and electronic sounds into global music tapestries, taking listeners on sonic journeys that transcend time and place. Shaikh's work as both a live performer and a DJ has taken him to numerous festivals, events, and night clubs around the globe.
This spring, Black Swan Sounds will reissue Shaikh's now out-of-print ambient masterpiece, Resonance, followed later in 2013 by a collection of upbeat, danceable tracks pulled from his existing catalog and augmented by remixes and new songs. During the span of his 25-year musical career, Shaikh has consistently evolved and diversified as an artist, and the beats continue on. Black Swan is excited to add an artist of Adham Shaikh's stature to its talented roster.
***
For over 20 years, Boulder, Colorado-based White Swan Records has remained steadfastly attuned to the creative listener's yogic sensibility, developing an alluring, heartful and diverse catalog of music styles including Sanskrit mantra, Kirtan Americana, Indo-Jazz Fusion, Zen moods and Sufi melodies. Our imprint, Black Swan Sounds (launched in 2011), patrols the cutting edge of yoga music, presenting a full measure of Beats With Devotion. Uplift, positivity and community are the unifying theme in a catalog ranging from ethno dub and organic hip-hop to psychill soundscapes and global electronica.