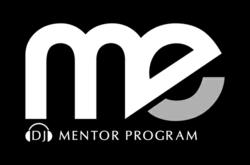 We don't teach you how to DJ, we mentor you on how to be a DJ
(PRWEB) March 27, 2013
DJ Mentor Program consistently spends time looking at the best ways for an individual to learn and acquire new DJ skills, and maintains that one of the most effective ways is through one-to-one mentoring. Through their research, they found that one-to-one DJ lessons are available at some DJ schools, but for a premium rate - and it doesn't have to be that way.
Offering flexibility, privacy, personalized mentoring styles and fun, DJ Mentor Program now offers one-to-one mentor programs at less than classroom rates for the majority of their programs, whether you are a beginner, intermediate or advanced level DJ. In today's economy, art funding is often the first thing to be cut from the education system, leaving many with limited options if they choose to pursue this interest. DJ Mentor Program believes that private music education should not cost an arm and a leg and it needs to be readily available and accessible. Whatever DJ skills an individual wants to learn, DJ Mentor Program believes it can mentor that individual in a both cost and time effective way.
"For most people, long, drawn out courses with large groups are not the most effective way to learn a skill like DJ'ing and the success rate is typically lower," says DJ Mentor Program COO, Ralph Demirtshian. "There have been multiple reports from schools, educational institutions, and teachers over the years discussing the disadvantages of learning in large groups and classroom models. This applies to DJing as well. But all in all, it should be fun regardless of how you learn."
Every individual learns at different speeds, putting them with different learning abilities together may not be effective. Learning a curriculum in large group or classroom settings means that day to day or week to week the course structure must stay in place, and if a member of the group learns slower than the rest of the group, it may not be as beneficial for them. The perfect example is someone who wants to learn how to scratch. Scratching is something very personal and requires lots of coordination. To learn how to scratch in a classroom set-up could bring up many challenges, making it hard to move forward.
It is common knowledge that the best way to learn anything, whether it is tennis, playing the piano or golf, hiring a coach or a mentor on a one-to-one basis is the way to go – so why shouldn't it be the same for becoming a DJ? The right results are much more likely when it is just you and your mentor.
For more information on DJ Mentor Program, visit http://www.djmentorprogram.com.
About DJ Mentor Program:
DJ Mentor Program is a private mentoring program that coaches individuals to become successful DJ's. DJ Mentor Program maintains that it is not a "DJ School" but instead has a vested interest in each DJ, offering all DJ's 24/7 support before, during and after their program. DJ Mentor Program caters to DJ's at all stages of their careers, from complete beginner to advanced, from those who want to learn the skills of a DJ, to those who want to learn the business aspects and how to get gigs.