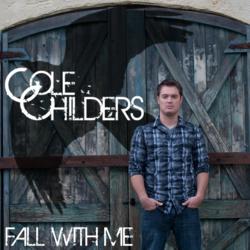 This video is dedicated to the men and women of the United States Armed Forces. It depicts the very real sacrifices made by them and their families on a daily basis.
Seattle, Wa (PRWEB) March 28, 2013
U.S. Navy Sailor and independent rock artist Cole Childers, releases his music video "Fall With Me".
Indie Rock Artist Cole Childers grew up in Bainbridge Island, Washington. Laced with Seattle's grunge scene, Cole wanted to make music his own. Influenced by Foo Fighters, Shinedown and Gavin Rosdale, he writes powerful vocals leaving fans wanting more.
Cole's latest video "Fall With Me", from the Aurora EP (Summer 2013), was shot by director/producer Scott Hansen and features the emotional turmoil often associated with the men and women of the Armed Forces. Check out more online:
http://www.facebook.com/colechildersmusic
Cole joined the United States Navy in 2002 and after returning from a six-month deployment in 2005, where he wrote most of the music on what would become his debut album, the singer songwriter formed the Virginia Beach-based band Chasing Corona.
Cole has shared the stage with Creed and Motley Crue at the Verizon Wireless Va. Beach Amphitheater, opened for Green River Ordinance and The Bo Deans at the Ntelos Pavilion in Portsmouth, and has rocked New York's Fleet Week three years running, playing with George Clinton and Joan Jett.
Cole's music have been spun on nationally from New York's Q 104.3 to Cape Girardeau, Mo. Virginia Beach, Virginia area radio stations FM 99, 96X, 100.5 Max FM and 94.1 The Point, and 95.1 WZZO . More stories about Cole are online at HamptonRoads.com