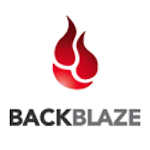 San Mateo, California (PRWEB) March 28, 2013
Backblaze, provider of unlimited online backup, today announced that in honor of World Backup Day, March 31, 2013, the company is giving away one million dollars worth of its award winning online backup service to new customers.
How it works: For just $5/month, Backblaze online backup continuously, automatically, and safely backs up unlimited data - photos, music, movies, documents, and other valuable files - to the cloud ensuring they are recoverable when faced with data loss or computer theft. Think of the last time you lost your wallet or left your favorite coat at the coffee shop, and the joy when someone returns it. Backblaze is like a lost and found for your digital life.
Why it matters: Only 10 percent of U.S. adults admit to backing up their data regularly, and yet, in a study of over 3,000 U.S. adults conducted in partnership with Harris Interactive in December 2012, nearly three out of four people (73%) expressed some level of concern and nearly one half (47%) reported extreme concern about digital file loss. Losing family photos also showed a strong response, with 70% reporting that this was of some concern.
How to take advantage of the giveaway: Starting immediately and running through World Backup Day (March 31, 2013 11:59 PM PDT), Mac and PC users new to Backblaze can sign up to receive three free months of the Backblaze online backup service (a $15 value). To sign up, please visit http://www.backblaze.com/worldbackupday and enter a valid email address during the promotion period. The first 66,667 unique and valid email accounts to sign up will receive an email containing their personal code that provides 3 months of unlimited online backup from Backblaze.
For details and complete rules for the Backblaze One Million Dollar online backup promotion please visit http://www.backblaze.com/worldbackupday.
Survey Methodology
This survey was conducted online within the United States by Harris Interactive on behalf of Backblaze from December 7-11, 2012 among 3,036 adults, aged 18 and older. This online survey is not based on a probability sample and therefore no estimate of theoretical sampling error can be calculated. For complete survey methodology, including weighting variables, please contact Kim Angell at press at Backblaze dot com.
About Backblaze
Founded by a team of serial entrepreneurs with security, scalability and usability backgrounds, Backblaze's mission is to ensure that all computer data is backed up. Backblaze was chosen as the Best Online Backup Service of 2013 by OnlineBackupReviews.org, selected as a winner of the AlwaysOn Global Top 250 private companies, and picked as a 2013 CODiE Awards finalist. Backblaze automatically continuously and safely backs up all data on a PC or Mac for just $5 per month, $50 per year, or $95 for two years. Visit http://www.backblaze.com for more information or to backup your own computer. Backblaze is a registered trademark of Backblaze, Inc.
"World Backup Day" imagery and text are property of 614a ltd. and are used under license.