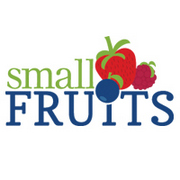 Minneapolis, Minnesota (PRWEB) March 27, 2013
Minneapolis-based Small Fruits, LLC has a solution for anyone suffering from the dilemma of not knowing what to plant in the gardens. Edible landscaping has quickly grown in popularity over the past few years, especially as most homeowners are looking for solutions to save money and eat fresh and healthy.
Small Fruits' owner, Brian Stuart, says "Planting fruit is a great way to add ornamental value in addition to function within your landscape. Growing fruit serves a real purpose rather than something that only looks pretty. Fruit plants can offer an assortment of features including spring flowers, hedge usage, border plants, sweet aromas, vines, fall colors, and of course the rewarding berries which have an endless list of uses ranging from pies to wines to just eating fresh."
Small Fruits has been seeing a rapid surge in orders through their online store at as the demand for growing berries for home or commercial use has increased throughout the nation. Stuart often asks people, "Have you ever eaten a blueberry? How about a raspberry, blackberry, strawberry, or grape?" The common response is, of course, "yes." Stuart continues with a follow-up question, "Do you grow your own fruit?" The general reply to that is, "No." Stuart believes the reason most people don't grow their own fruit is simply because they don't know that they can. Most people assume that the expensive produce they purchase at the grocery store can only come from far-off tropical places. "This is simply not true," says Stuart.
There are nearly 100 varieties of fruit plants currently available through the Small Fruits website and the product list continues expanding to meet demand. The company also plans to add fruit trees to its inventory lineup in the near future. "The fruit plants we sell are typically several years old and planted in 1-gallon containers. These are more than just bareroots or tiny seedling plants offered by other companies. We have carefully selected the varieties we sell to assure that they will be hardy in all climate zones within the country." Stuart adds, "We want our customers to be happy and therefore only offer quality, hardy plants that have been proven to do well in cold winter climates, hot summer climates, and everything in-between. Our plant products will offer healthy food for many years to come and cost about as much as the average person spends on a single meal!"
Small Fruits begins shipping orders in April and continues through October. They are kicking-off the spring season with a special promotion that can be found on the company's website. The offer ends on April 1 so make sure to place your order today and bring your gardening goals to fruition!
For more information, please visit http://www.SmallFruits.com.