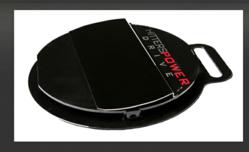 There were seven educational hitting reviews completed using Right View Pro comparison software.
Boston, MA (PRWEB) March 27, 2013
Power Drive Performance and Hitters Power Drive teamed with Alan Cockrell, Arizona Diamondbacks Hitting Coordinator to complete a new advance computer analysis study of professional All Star hitters using Right View Pro analysis software. "This is an educational project to teach young players the importance of the linear move and then rotational for successful power hitting" said John Miller, president of Power Drive Performance. "The strength of visual learning through the use of the MLB Licensed, Right View Pro analysis software will benefit many players", added Miller.
There were seven educational hitting reviews completed using Right View Pro comparison software. The professional hitters included Albert Pujols, Ichiro Suzuki, Gary Sheffield, Jeff Kent, Jim Edward, Jim Thome, Andrew Jones. Alex Rodriquez and Alfonso Soriano The slow motion comparisons show that professional hitters may have different styles however their mechanics at the critical swing points are the same with successful hitters.
The goal is to help youth and high school hitters understand the load position with backside hip and leg drive referred to as positive move position. "This is essential to learning to be a power hitter and the video comparisons teach this," said Miller. It is very important for hitters to learn at a young age to initialize their swing properly. It is equally important at older levels to maximize power their hitting potential and to succeed against higher level pitching.
Learning visually is a powerful process that professional hitting instruction uses to teach proper mechanics. There are important steps to follow in a professional visual hitting analysis and comparison, Miller said. The comparison process should follow four principles:

First, both hitting comparisons must be live hitting of a baseball
Second, filmed from the same camera position and angle
Third, filmed with same camera at the same shutter speed
Fourth, both comparison hitters must be locked at contact point of the baseball
This hitting comparison and the Hitters Power Drive product will serve as an educational process for young hitters as well as coaches and professional trainers. Learning to hit with your stronger lower body muscles sequenced with the upper body is essential to long term success, Miller said. We have posted the first of many future hitting comparisons on the "Why It Works" page of the Hitters Power Drive web site. The educational program will focus on teaching proper hitting mechanics and importance of the sequential lower and upper body motion.
About Power Drive Performance
Power Drive Performance is based in Holliston, Massachusetts. They are the developer of the US patented Pitchers Power Drive Professional / Collegiate model and the Pitchers Power Drive Youth model. The design of Power Drive Performance products comes from their extensive experience working with and training athletes at the Winning Pitchers Academy. To learn more about Power Drive Performance visit the web site. Pitchers Power Drive is a trademark of Pitchers Power Drive. You can also follow Pitchers Power Drive on Facebook, Pitchers Power Drive on Twitter, Pitchers Power Drive on YouTube, and on the Pitchers Power Drive Blog.