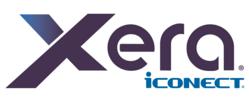 Reston, VA (PRWEB) March 27, 2013
iCONECT Development, LLC, a global market leader in producing cutting-edge, innovative eDiscovery software products and services for the legal industry, released their latest white paper entitled, "Overcoming Technological Barriers to the Duty of Competency." Authored by Joshua Gilliland, attorney thought-leader and author of Bow Tie Law blog, the article addresses the challenges of efficient and effective document review as it relates to competent representation.
"Electronic discovery not only requires the thorough investigation and review of data, but also the use of the right tools to search data during each state of litigation," states Gilliland. "Effectively knowing how to search for electronically stored information (ESI) is a challenge for many attorneys. iCONECT's revolutionary XERA Review Platform not only improves efficiency and streamlines workflows, but helps attorneys focus on what is truly relevant in a case, saving hours of review time and, thus, costs."
"Overcoming Technological Barriers to the Duty of Competency" addresses several key challenges attorneys encounter when reviewing ESI. The insightful white paper also reviews innovative industry technological advancements including advanced analytics, comprehensive search capabilities and intuitive project collaboration – and how iCONECT's XERA Review Platform provides solid solutions.
To read iCONECT's latest white paper, click here. To learn more about iCONECT, visit http://www.iconect.com and follow us on Twitter or LinkedIn. Click here to schedule an XERA demo. Click here to reserve your free webinar seat for our Weekly XERA Demo every Wednesday at 1:00 PM EST.
ABOUT iCONECT DEVELOPMENT, LLC
iCONECT Development, LLC is a global market leader in developing innovative legal review software, services and programs that empower people to complete complex legal review projects more cost effectively. As early innovators of eDiscovery review software since 1999, and with the recent release of its revolutionary web-based, XERA eDiscovery Review Platform, iCONECT continues to raise the bar for advancements in developing intelligent, easy to use tools that help hosting providers, law firms, corporations and government agencies worldwide optimize workflows and manage big data more efficiently.
iCONECT's corporate headquarters are based in Reston, VA (Washington, D.C.) with satellite offices in Los Angeles, California and London, Canada.
iCONECT and the iCONECT logo are trademarks or registered trademarks of iCONECT Development, LLC or its affiliates in the U.S. and other countries. Other names may be trademarks of their respective owners.