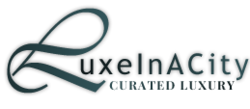 Montreal, Quebec (PRWEB) March 27, 2013
While the temperature raises in the Northern Hemisphere, flowers start to show their colors and trees break out in full bloom. April is often overlooked for travel, but for some it is the perfect time of year to sample the romance of Paris, the taste of Istanbul or the history of Shanghai. LuxeInACity, a luxury travel magazine has curated their top ten list of the best places to travel in April 2013. Hand-picked by a team who has traveled to over 70 countries, this list is just a sample of amazing spring breaks that should be on everyone mind.
Top 10 Best places to travel in April 2013
1- Istanbul, Turkey: Filled with rich history and enticing foods, Istanbul can take weeks to be fully explored. Spend a day discovering the Blue Mosque and Haghia Sophia, two exquisite architectural marvel, then head to the Grand Bazaar for some eclectic evening shopping and dining.
2- Amsterdam, Netherlands: Travel the waterways of this enchanting city as you watch over thousands of cyclist making their way back home. A city of museums and festivities, don't miss out on Amsterdam biggest party, the Dutch's Queen's birthday celebration, held on or around April 30th.
3- Shanghai, China: A trip to Shanghai is an unforgettable journey filled with a mixture of traditional experiences mixed with modern entertainment. Take a ride up a skyscraper then a stroll in the Old City to fully appreciate the duality of this marvelous city.
4- Paris, France: Love is in the air throughout the year in Paris, but April is filled with blossoming chestnuts and a sense of new beginning. Take a promenade down the Seine, an elevator ride up the Eiffel tower and dance the night away in this amorous city.
5- Kyoto, Japan: Coming alive in springtime, Kyoto is famous for its cherry blossom season which provides a magical backdrop to the city's many temples and shrines. Take some time out to chill by walking around the city's many alluring sides.
6- Athens, Greece: Captivating with its rich history and famous sites, Athens is best visited when everyone else is home. Explore the ancients ruins and nearby hills, take a ride to Cape Sounion to see the famous sunset at Temple of Poseidon then finish the night off enjoying a seafood dinner at Mikrolimano harbor.
7- Cairo, Egypt: Fascinating with its iconic pyramids and captivating mummies, Cairo will always remain a enthralling city that will bring out the Indiana Jones in anyone.
8- Petra, Jordan: Surpassing all expectations, calling Petra dramatic is an understatement. This unique capital of a vanished civilization can be best explored with a side trip to the splendid desert of the nearby Wadi Rum.
9-Madagascar: With an abundance of animal species that are unique to the island, Madagascar is an enchanting place where luxury hotels famed for their five-star service collide with an array of rugged outdoor experiences.
10- Cinque Terre, Italy: Considered by some as the best day hike, Cinque Terre is a series of five sea-hanging villages that are only accessible by train or walking. From the village of Riomaggiore, walk the Via dell'Amore to nearby Manarola, a famous & romantic path that is carved into the rock.
About LuxeInACity
LuxeInACity aims to curate the world, one boutique luxury brand at a time. Offering daily insights on the world of luxury through several media channels, LuxeInACity connects luxury consumers & travelers with the luxury brands they love through an engaging web platform.
http://www.luxeinacity.com