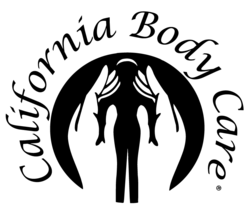 "It's a known fact that healthy skin starts with good nutrition"
Paul Hanson, C.O.O., CBC
Moorpark, CA (PRWEB) March 28, 2013
California Body Care (CBC), a leading provider of personal care products utilizing botanical ingredients, has announced its recommendation of Trimfeast, a health coaching service business delivering support for weight management and healthy lifestyle practices.
A recent preliminary study reported in the journal "Obesity" found that people who lost weight with the support of a coach lost significantly more weight than those in programs without coaching. These results, which were part of a study piloted at the Miriam Hospital Weight Control and Diabetes Research Center in Rhode Island, showed that coaching could help patients to lose up to nine percent of their body weight in just 24 weeks.
Weight management, however, isn't the only benefit of good nutrition. According to University of Connecticut Health Center dermatologist Meagan McCusker, nutritional habits play a large part in the health of a person's skin. For example, eating good fats like those found in salmon, grass-fed beef, almonds, walnuts and flax can strengthen cell membranes and make skin cells more vibrant.
In addition, patients can achieve optimal skin health by choosing fruits and vegetables consisting of many different colors. These foods contain antioxidants which fight free radicals, not only fighting cancer cells but also preventing aging.
The Trimfeast program consists of a three-step process. The first phase, "Weight Loss," includes utilizing Medifast meal replacements and eating a sensible meal consisting of five to seven ounces of healthy protein and three servings of a low-glycemic vegetable. After achieving weight loss goals, patients begin the second phase called "Transition" in which they gradually replace meal supplements with other healthy proteins, fruits and vegetables. After a calorie balance is found, clients enter the "Maintenance" phase. This phase encourages a continued healthy diet, exercise, and check-ins with a coach.
CBC focuses on marketing products that specifically address common skin conditions. These products incorporate the latest technologies, including encapsulation, microspheres, microsponges and state-of-the-art emulsions.
At the same time, acknowledges COO Paul Hanson, a healthy diet is one of the oldest and best prescriptions for beautiful skin. "It's a known fact that healthy skin starts with good nutrition," stated Hanson, "so promoting the Trimfeast regimen is highly complementary to our combined health goals."
Contact:
Paul Hanson, California Body Care, info(at)californiabodycare(dot)com 805-529-7597