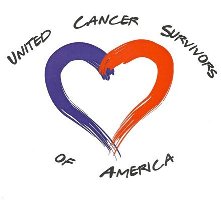 "People really do want to give and this makes it easier."
Birmingham, Alabama (PRWEB) March 28, 2013
Considering today's tough economic times nonprofits are looking for new ways to raise money which will make it easier on their supporters to participate. Patricia Lee, Founder-President of United Cancer Survivors of America, Inc. says, "We decided to open this online store because even in tough times people will still shop at least for things they need so why not shop where your money can help others, as well. People really do want to give. It is much easier for them to do it in this way than to have to write a separate check."
http://www.SOSDiscountMall.com has a variety of items for purchase such as arts and crafts, books, magazines, cameras, computers, clothes, grocery and gourmet foods, health and personal care, home and garden, jewelry, music, shoes, pet supplies, tools and hardware, video games and software just to name a few. They even have a Kindle Store. The online store can be used by businesses for the purchase of supplies, as well as by individuals for personal shopping. The store will be advertised across the country so it stands to be able to raise a significant amount of money for this Nationwide Nonprofit. The Nonprofit has has another unique Nationwide fundraiser that they will be annoucing within the next week. Their web site is always a great place to keep up with their current or future endeavors http://www.UnitedCancerSurvivorsofAmerica.org.