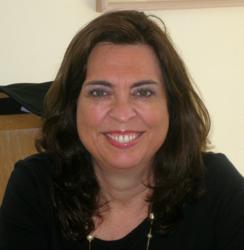 "We are happy to accommodate all of our customers, including our utility and railroad customers who have requested we obtain the WBE certifications" said Elaina Jackson, President & CEO (pictured)
Bakersfield, CA (PRWEB) March 27, 2013
The Pacific Wood Preserving Companies (PWP) announced today that Nevada Wood Preserving, Inc. and Pacific Wood Preserving of Bakersfield, Inc. have been certified as Woman Business Enterprises ("WBE") by the Supplier Clearinghouse for the Utility Supplier Diversity Program of the California Public Utilities Commission. Elaina Jackson is President and CEO and majority shareholder of the privately held businesses.
"Our utility and railroad customers have requested that we obtain these certifications, and we are pleased to accommodate them," Elaina Jackson said. Jackson also noted that she expected that PWP's other companies, Pacific Wood Preserving of Oregon, Inc. and Arizona Pacific Wood Preserving, Inc. would receive their WBE certifications by the end of June.
Jackson was appointed as President and CEO of PWP in April 2012 after the death of her husband and PWP founder, Richard "Dick" Jackson in March of 2012. Prior to this appointment, Mrs. Jackson had been the company's Chief Operating Officer since 2000, where she was responsible for managing the day-to-day business operations. Jackson has a BA in Journalism from Humboldt State University, and attended Golden Gate University's graduate school studying finance. She worked for over 13 years as a commercial banker, where she met her late husband about 30 years ago. She also worked for over five years as the President and shareholder of Marzetta Signs, a mail-order manufacturer that was sold to a competitor in 1999.
PWP owns wood treating plants in Oregon, California, Nevada and Arizona, as well as a manufacturing facility in Texas. PWP manufactures treated wood utility poles, railroad ties, a variety of lumber related products and crane mats. For more information, visit http://www.pacificwood.com.