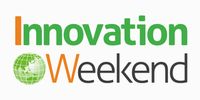 Tokyo Japan (PRWEB) March 28, 2013
The global seed accelerator SunBridge Global Ventures Inc. (Head office: Tokyo, Japan, President & CEO: Ikuo Hiraishi, henceforth "SunBridge GV") and Venture Now, Inc. (Head office: Tokyo, Japan, CEO: Yasushi Takeuchi, henceforth "Venture Now"), the media specialized on Internet venture businesses, announced that they revamp "Innovation Weekend", the platform to support entrepreneurs in Japan, and start its 2013 season from April, 2013.
"Innovation Weekend," held in Tokyo, discovers promising Japanese venture businesses which are yet to receive large capital injections, and is a platform aiming to support and develop venture businesses encouraging the provision of seed money, mentoring and networking by making connections with supporters of venture businesses such as venture capital investors, seed accelerators, angel investors, corporate venture capital investors, new business developers, lawyers and auditors, etc. to name but a few.
This year it welcomes its third year, following its start in May 2011 by Ikuo Hiraishi of SunBridge (at that time, currently SunBridge GV) which undertakes investment and development of venture businesses and Yasushi Takeuchi of Venture Now who, since its establishment in 1998, has continued to investigate and report on the Japanese venture scene.
Its characteristic is the fact that discerning eyes of Venture Now based on its years of experience and information gathering ability relating to venture businesses, as well as those of serial entrepreneur SunBridge GV's Hiraishi, are used to source discoveries, as well as the fact that focus is placed on the discovery of unknown venture businesses yet to receive large capital investments. It has been praised as a unique platform unlike any other, not only by venture businesses but also by their supporters, including investors. In total, 65 venture businesses have been discovered over the last 2 years, with 37 in 2011 and 28 in 2012, and contributions have been made to their PR and branding, etc. as well as introductions being made with investors and business partners.
A revamp is planned for the 2013 season in order to strengthen its function as an even more practical ecosystem which is better able to achieve the 3 indispensable elements for the growth of venture businesses – "investment", "mentoring" and "network". Specifically, the operations which were conducted openly in 2012 will now, in 2013, be limited to those who are able to contribute directly to the support of Japanese venture businesses. Operations will be conducted through the formation of a substantial closed community, "Innovation Weekend Community". Through this, it is thought that a more effective and efficient ecosystem with high member participation and high performance will be realized.
In addition to the newly discovered venture businesses, 65 "Innovation Weekend Alumni" venture businesses who have taken part in a past "Innovation Weekend" can partake as members of this community at any time and they can access it effectively for investment, business partners and mentors, etc., to help with applicable stages of development.
Furthermore, we ask many of the "Innovation Weekend Community" to partake in well-known media dealing with IT-related news as well as venture businesses, and ask for cooperation in spreading the word regarding the attractiveness of platform businesses outside the community itself.
SunBridge GV also plans to provide practical support for expansion outside of Japan by selecting venture businesses with high international potential from the discovered venture businesses and taking them to Silicon Valley, and by setting up opportunities with local venture capital, seed accelerators, as well as local entrepreneurs. In addition to this, efforts will be put into supporting overseas expansion of promising venture businesses by proactively presenting, in English, the attractiveness of these newly discovered businesses to a broader audience.
The aim is for a valuable enhancement of the ecosystem with greater practicality for venture businesses with promising futures.
Venture Now
Since the establishment in December 1998, the early Internet age, Venture Now has found, interviewed and reported more than 1000 venture companies in a year, especially focused on the very early stages.
Company: Venture Now, Inc. http://www.venturenow.jp/
Location: 1st FL. Hatchery Shibuya, 14-1 Sakuragaoka, Shibuya-Ku, Tokyo, Japan
Established: December 16th, 1998
Capital: 10,000,000 yen
Representative: CEO Yasushi Takeuchi
Services: Publishing "Venture Now" a media specialized on Internet venture businesses
SunBridge Global Ventures
SunBridge Global Ventures supports young entrepreneurs following the three major trends of smartphones, social media and cloud global platform by providing them know-how cultivated in the past 10 years under the name of SunBridge Global Venture Habitat. Startups invested in so far include salesforce.com, Macromill, OKWave, ITMedia and istyle.
Company Name: SunBridge Global Ventures Inc. http://en.sunbridge-gv.jp/
Location: 1-5-5, Ebisu-Minami, Tokyo, Japan
Established: January 5th 2012
Capital: 52,640,000 Yen (Paid-in capital 52,640,000 Yen)
Representative: President & CEO Ikuo Hiraishi
Field of Business: Internet startup investment and global expansion support
------------------------------------------------------------------------
For media inquiries, please contact:
Eriko Takeda, Manager, Public Relations,
SunBridge Global Ventures Inc.
Email: inquiry (at) sunbridge-gv (dot) jp
Contact form: https://ssl.sunbridge-gv.jp/en/contact/
Tel: +81-3-6804-2686
------------------------------------------------------------------------