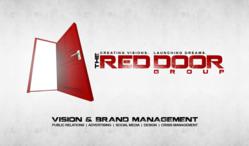 Tampa, FL (PRWEB) March 27, 2013
Red Door Entertainment provides photography, event planning and nightlife services to the Tampa Bay area. Early Monday morning, the web design and management team from their parent company, Red Door Group, LLC, launched a brand new, redesigned, and sleek website featuring more content and better social media integration making it less cluttered and more attractive to customers old and new.
One of the headline features of the website is the brand new and fully functional photo gallery added so that visitors can view and download the pictures that Red Door Entertainment has recently taken at events going on all around Tampa. The new site is very easy to navigate. "It's been a long time coming," explained Adam Fehrenbach, Creative Director for the Red Door Group. He went on to mention what he loved most about the site. "The photo gallery is the highlight. People love pictures, and if we can make it easier for them to find their favorite photos, we did our job." It's clear that both the website design team and owner of the Red Door Group, Ryan Kearns, are quite ecstatic about the new online presence.
Web design has been a relatively new aspect that the company has recently brought under its own roof full-time. Some of the previous jobs were subcontracted to loyal outside designers who have provided superb products. However, just under a year ago, Ryan Kearns felt it was time to work towards making the Red Door Group self-sufficient. The creation of the design team along with the launching of several websites including their own is a testament to the successful reaching of the goal to create a "one-stop-shop" marketing business.
Red Door Entertainment is committed to being honest, loyal, and professional and always puts its clients first. With specialties in photography, event planning, nightlife, and promotional branding, there is no task that is too big for the experienced and intelligent team that has been put together. Whether you're planning a wedding or a family get-together or just need a photographer for an upcoming event, the team will work with its clients from beginning to end.