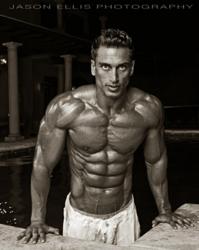 The secrets to sculpted abs are revealed in clear terms
Hollywood, California (PRWEB) March 27, 2013
The Shredded Abs App by fitness trainer and cover model Diego Sebastian is far more than the typical, superficial app offered by other fitness trainers. The long awaited new app has been praised as the most effective and complete ab workout tool ever offered to the general public to guide users to extreme fitness levels.
While some may ask why the app is priced at $19.99, higher than many others on the market, the answer is quite clear. The Shredded Abs App goes far beyond other apps that simply keep re-loading and attempt to sell add-up products and services. Instead of doing this, The Shredded Abs App delivers a one-stop, complete array of HD training sessions that are broken down into core categories by Diego Sebastian, heralded in the fitness industry as the man with the best developed abs in the world and whose personal training sessions go for hundreds of dollars an hour. All of Sebastian's workouts and inspiring priceless instructions are brought into the user's tablet for the one-time payment, a must own investment that will reap great benefits for the serious fitness devotee looking to reach new heights in the development of their ab workout..
The Shredded Abs App gives users the best bang for their buck. These are ab sculpting secrets that have never been shared with the public at large. Diego Sebastian's clear-cut inside tips to the regime that will produce amazing results is tantamount to a renowned magician exposing the tricks of his trade, except that there is no mystery or illusion to The Shredded Abs App. The secrets to sculpted abs are revealed in clear terms in Sebastian's comprehensive demonstrations of the workouts that produce eye-popping results. A world class abdominal workout.
The Shredded Abs App is available exclusively for download on your iPad through the Apple iTunes store and at http://www.shreddedabsapp.com