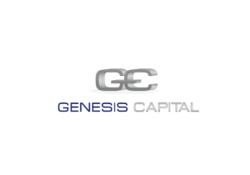 Many commercial deals are conducted off market, and without the proper relationships and connections (such as with Genesis Capital) you'll never even hear about them.
San Francisco, CA (PRWEB) March 29, 2013
Those planning to successfully invest in commercial real estate need several qualities including foresight, patience and due diligence skills. Besides the ability to mentally analyze a deal and close on it, investors also need to be able to oversee the possible remodeling and restoration of the property. Finally, investing is about potentially making money so it is important to understand when it's time to sell in order to realize the greatest profits. In addition to all this, you also need to cultivate the proper relationships with brokers and lenders.
For those just getting started in the world of commercial real estate and for those who may appreciate some reminders, here are tips to help you become successful as a commercial real estate investor.
1. Always remember that you are an investor in real estate and not an accumulator. Your goal is to make as much money as possible, not to accumulate properties.
2. Always protect yourself financially by keeping each commercial real estate investment separate from the others and from your personal assets.
3. Learn patience. Commercial real estate deals take longer to close and become profitable than residential transactions. They also have much greater potential. Take your time and be patient when conducting commercial transactions.
4. Realize that commercial real estate investing is significantly different from residential investing and determine if you are suited for this type of business.
5. Remember that cultivating and maintaining relationships with lenders, brokers and other commercial investors is essential. Many commercial deals are done off the market, and without the proper relationships and connections you'll never even hear about them.
6. You will need more capital up front to enter into commercial deals than in residential deals.
7. Preliminary inspections can be costly and in the end you may decide not to purchase the property. Allow yourself enough capital to conduct these inspections without damaging your profitability.
8. Always work with knowledgeable brokers and agents who can help you with due diligence and evaluation of a property. They should also be able to help you understand any pertinent laws and regulations involved in your deals.
About Genesis Capital
Genesis is a dynamic nationwide network of seasoned commercial real estate and financial professionals that believe in the potential of today's market. Our members source assets directly from Banks, Servicers, Lenders and Private Clients. The members of Genesis have participated in commercial real estate transactions totaling nearly $7 billion.