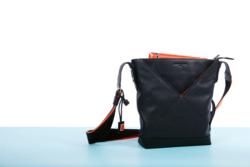 Exciting new urban Mail Collection from Giorgio Fedon 1919
(PRWEB UK) 27 March 2013
The Mail Collection is for men and women with the range including credit card holders, a stylish billfold wallet, compact coin and card holder, and ladies purse, all made from finest calf leather. The range also stylishly combines leather and canvas for the modern Italian styled tote bags, document case, and a laptop briefcase.
About Luxury Artisan
1. Luxury Artisan is an internet retailer of luxurious leather products, handmade by niche brands.
2. All products are handmade by skilled craftsmen, using the finest quality leathers and materials,
3. Since launch in 2011, Luxury Artisan has supplied quality leather goods to customers around the world.